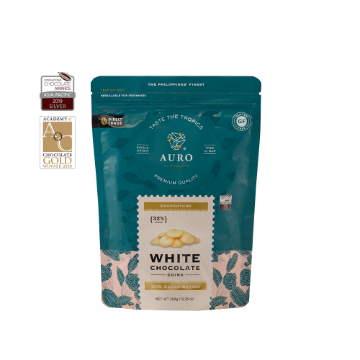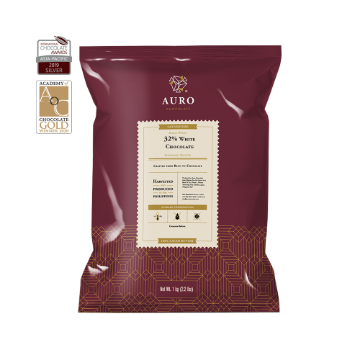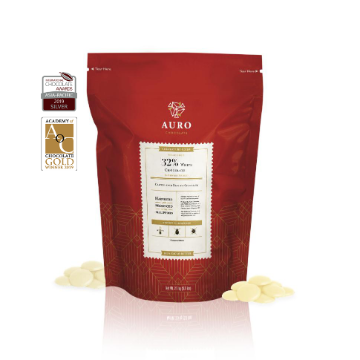 Auro 32% White Chocolate
Product Description:
Discover our award-winning couverture 32% white chocolate made from our freshly pressed 100% natural cacao butter crafted from cacao beans sourced directly from Davao farmers.
Variants:
350G, 1KG, 2.5KG
Market Availability:
South Asia, ASEAN/ANZ, China, East Asia
Net Weight per Pack:
350G / 1KG / 2.5KG
Allergen:
Soya, Milk, Manufactured In A Facility That Processes Other Products Which May Contain Tree Nuts And Peanuts.
Ingredients/raw materials used:
Cane Sugar, Cacao Butter, Full Cream Milk Powder, Skim Milk Powder, Soy Lecithin (emulsifier)
Sources:
Cacao Beans: Davao, Philippines Manufactured At Laguna, Philippines
Major Export Markets:
Bahrain, Japan, Taiwan
Certifications:
FDA-LTO/CPR, HACCP, Halal, GMP
Packaging:
Resealable Pouch (350G) / OPP Foil (1KG & 2.5KG)
Minimum Order Size:
Contact Info@aurochocolate.com
Category:
Biscuits And Confectioneries, Raw Materials And Food Ingredients, Beverages
Export Ready?: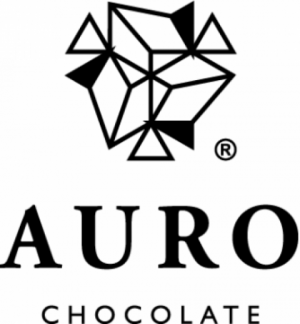 Auro Chocolate is an internationally awarded tree-to-bar chocolate brand that promotes sustainability by working directly with local farmers to create fine Filipino cacao beans, ingredients and retail products with unique and bold tropical flavors. Fastest growing premium tre... [Read more]
Instead of going out-of-town to enjoy Pampanga's pindang damulag or Malabon's puto pao, two individuals have made it possible to enjoy their city's specialties at the comfort of your own home.
It's a dessert in itself, with its bold sweetness, subtle tart, and fruity notes.
Taking a tour from north to south, one will discover that adobo varies not only in taste but also in the ingredients used and the cooking methods applied.