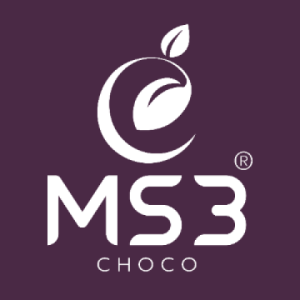 MS3 AGRI-VENTURES CORP.
When talk turns to chocolate, the Philippines should be on the table. Our country is rich in good-tasting, high-quality cacao, and we at MS3 Agri-ventures see this as an opportunity to give Filipino cacao farmers a source of income and change their lives.
With our background in the farming culture and community, we believe that our community can thrive and prosper since it promotes a culture of generosity. We are dedicated to growing our community to be able to build a greater and bigger future for the Philippine cacao industry and for Filipino farmers. And by the simple act of cultivating our farms, we do whatever we can to contribute to this industry and be a part of something bigger than ourselves.
Why chocolate? Aside from the Philippine's rich bounty of cacao, raw chocolate also offers a lot of health benefits. Raw chocolate can lower blood pressure and improve circulation, thanks to flavanols, theobromine, and other components, which promote dilation, strength, and health of blood vessels. Its high antioxidant content protects the body from free radicals which may damage healthy tissue and cause serious illnesses like cancer. Its fiber content, meanwhile, improves digestion. And eating chocolate helps improve not just physical but also mental health: theobromine helps stimulate the central nervous system, relax smooth muscles, and dilate blood vessels, giving the body a boost of energy while "bliss" chemicals found in cacao help to increase circulation and availability of serotonin and other neurotransmitters in the brain, improving mood and helping combat depression.
Our chocolates have won prestigious awards like an Academy of Chocolate UK Bronze Award 2019 for our MS3 Agri-Ventures MS3 100% Dark Chocolate Cacao Tablet and our MS3 Agri-Ventures MS3 Bonchoc with Cashew and Coffee Granules Bar, and an Academy of Chocolate UK Silver Award 2019 for our MS3 Agri-Ventures MS3 Bonchoc with Cashew and Coffee Granules.
ABOUT THE COMPANY
Company Name:
MS3 AGRI-VENTURES CORP.
Company Website:
In Business Since:
2018
Nature of Business:
Food Manufacturer
Major Product Categories:
Organic And Natural, Beverages, Biscuits And Confectioneries
Current Export Markets:
Malaysia, Saudi Arabia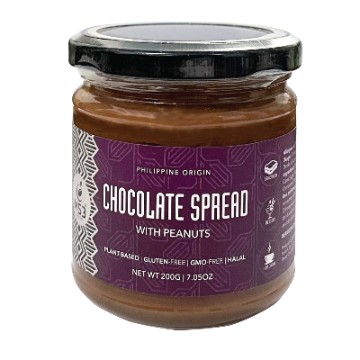 Instead of going out-of-town to enjoy Pampanga's pindang damulag or Malabon's puto pao, two individuals have made it possible to enjoy their city's specialties at the comfort of your own home.
It's a dessert in itself, with its bold sweetness, subtle tart, and fruity notes.
Taking a tour from north to south, one will discover that adobo varies not only in taste but also in the ingredients used and the cooking methods applied.