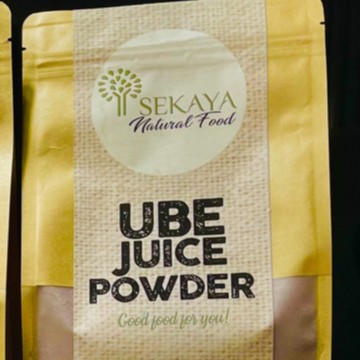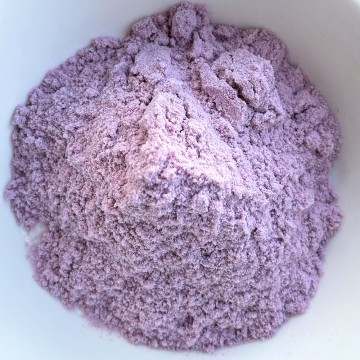 Sekaya Ube Juice Extract Powder
Product Description:
Sekaya Ube Juice (pronounced oo-beh) is a deep purple root crop with a mellow taste and a slightly nutty, vanilla profile. It is popularly used in Filipino desserts, often boiled and then mashed, blended with sweet milk, and enjoyed as a creamy jam. Ube is high in complex carbs, vitamins, and fiber. high levels of antioxidants, anthocyanin, flavonoids, Vitamin C and a good source of resistant starch. Ube was shown to increase Bifidobacteria in a simulated large bowel environment. Sekaya Ube Juice Powder is available in spray-dried format, highly soluble in room temperature water with a creamy texture and mildly sweet profile. Spray-dried; Soluble in room temperature water Conventional
Market Availability:
Worldwide
Net Weight per Pack:
200g, 20 Kg
Allergen:
Ingredients/raw materials used:
Ube Root Juice Extract, Maltodextrin
Process/es:
Pasteurization, Dehydration / Drying
Major Export Markets:
Australia, Canada, Germany, South Korea, South Korea, Switzerland, United States of America
Certifications:
FDA-LTO/CPR
Packaging:
Kraft Bag, Plastic Bag In Drum
Minimum Order Size:
One Pallet
Category:
Beverages, Beverages, Fruits And Vegetables, Organic And Natural, Organic And Natural, Raw Materials And Food Ingredients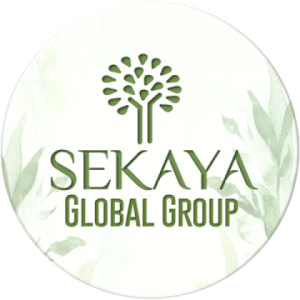 Sekaya® Global Group nourishes the world with Philippine ingredients sourced from our country's heritage agricultural resources. Sekaya® Global is the science-based natural products business of Unilab. It promotes and distributes Philippine natural plant-based... [Read more]
Instead of going out-of-town to enjoy Pampanga's pindang damulag or Malabon's puto pao, two individuals have made it possible to enjoy their city's specialties at the comfort of your own home.
It's a dessert in itself, with its bold sweetness, subtle tart, and fruity notes.
Taking a tour from north to south, one will discover that adobo varies not only in taste but also in the ingredients used and the cooking methods applied.