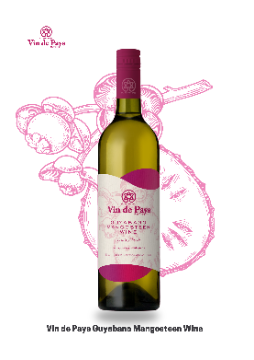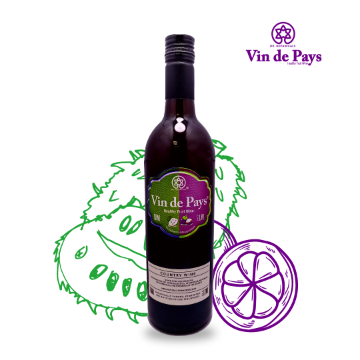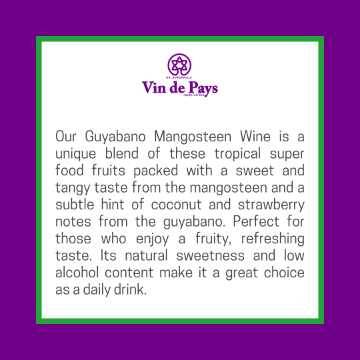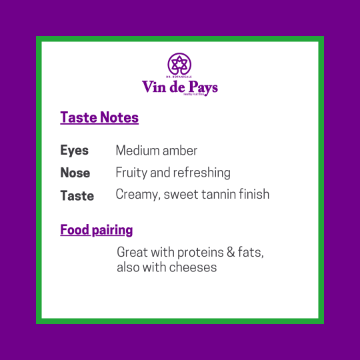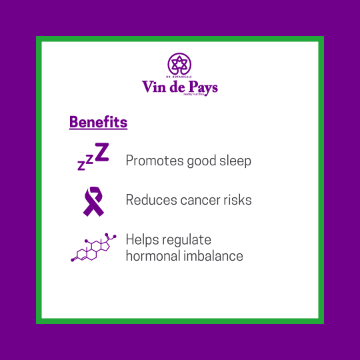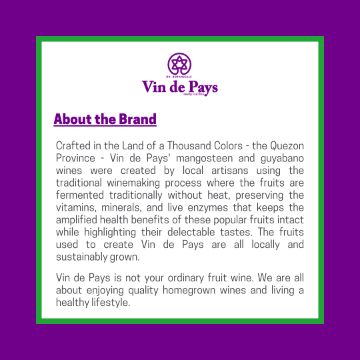 Vin De Pays Guyabano Mangosteen Wine
Product Description:
Our Guyabano Mangosteen Wine is a unique blend of these tropical super food fruits packed with a sweet and tangy taste from the mangosteen and a subtle hint of coconut and strawberry notes from the guyabano. Perfect for those who enjoy a fruity, refreshing taste. Its natural sweetness and low alcohol content make it a great choice as a daily drink.
Market Availability:
Allergen:
Ingredients/raw materials used:
Annona Muricata, Garcinia Mangostana Fruits, Muscovado (for Fermentation) Purified Water, Coconut Wine
Process/es:
Bottling, Fermentation
Major Export Markets:
None
Certifications:
FDA-LTO/CPR, Halal
Minimum Order Size:
4 Bottles
Category:
Beverages, Beverages, Beverages, Fine Food And Specialties, Organic And Natural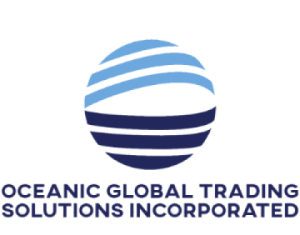 Oceanic Global Trading Solutions Incorporated, is pleased to offer you a selection of locally made fruit wines. Vin de Pays Fruit Wine is a good choice. A sustainable local brand that supports the environ... [Read more]
Instead of going out-of-town to enjoy Pampanga's pindang damulag or Malabon's puto pao, two individuals have made it possible to enjoy their city's specialties at the comfort of your own home.
It's a dessert in itself, with its bold sweetness, subtle tart, and fruity notes.
Taking a tour from north to south, one will discover that adobo varies not only in taste but also in the ingredients used and the cooking methods applied.