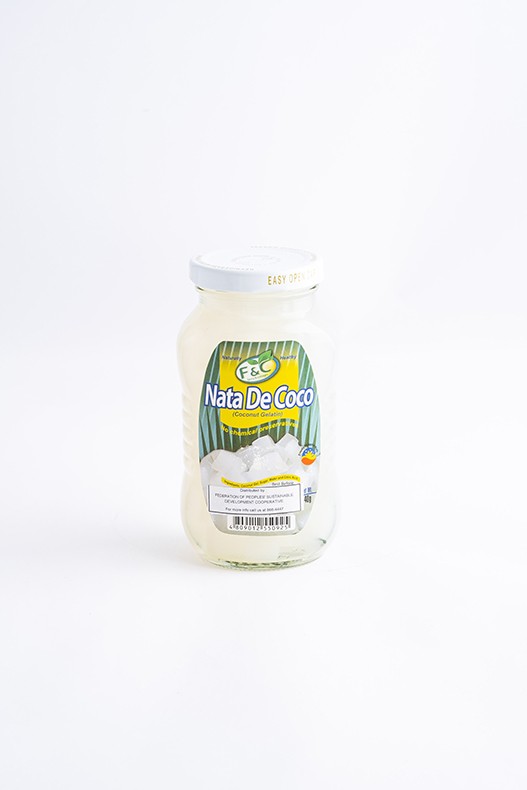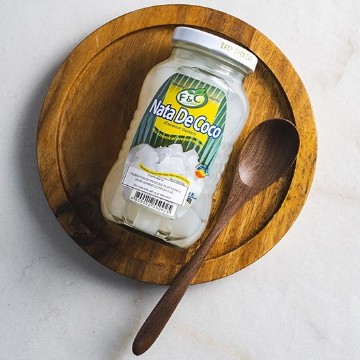 Farms & Cottages (F&C) Nata De Coco
Product Description:
Nata de Coco a chewy, translucent jelly produced by the fermentation of coconut water, a delicacy from the Southern Luzon part of the Philippines. F&C Nata de Coco is high in fiber, good for the digestive system and low in calories. No cholesterol, no chemicals, no preservatives.
Market Availability:
Worldwide
Net Weight per Pack:
Null
Allergen:
Ingredients/raw materials used:
Null
Major Export Markets:
null
Certifications:
FDA-LTO/CPR
Packaging:
340 Grams X 24 Bottles
Minimum Order Size:
1 Pallet
Category:
Fine Food And Specialties, Fruits And Vegetables, Raw Materials And Food Ingredients
The Federation of Peoples' Sustainable Development Cooperative (FPSDC) is a nationwide organization composed of 170 members from farming cooperatives, civil society groups and people's organizations. We aim to become an economic catalyst in both the agricultural and non-agricultu... [Read more]
Instead of going out-of-town to enjoy Pampanga's pindang damulag or Malabon's puto pao, two individuals have made it possible to enjoy their city's specialties at the comfort of your own home.
It's a dessert in itself, with its bold sweetness, subtle tart, and fruity notes.
Taking a tour from north to south, one will discover that adobo varies not only in taste but also in the ingredients used and the cooking methods applied.