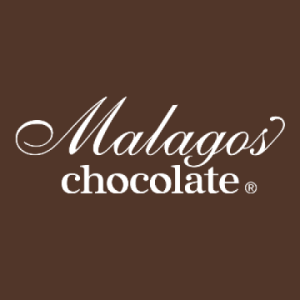 MALAGOS AGRI-VENTURES CORPORATION
Malagos Agri Ventures Corporation is a chocolate manufacturing company which was formed on October 2012. This company is part of a family-owned group of businesses, Puentespina Group of Companies, which also handles Puentespina Orchid and Tropical Plants, Hydrock Wells, Malagos Garden Resort, Puentespina Farms and Malagos Farmhouse.
The family's venture in cacao business started when the founders leased a farm in Malagos with existing cacao trees. The company established Puentespina Farms, which handles cacao and coconut farming. In 2007, the company started rehabilitating the farm with the technology given by Mars Cocoa Development Center and the help given by PUM chocolate consultant, Mr. Henk Negerman improving their farming practice and post-harvest process. Within the process of rehabilitation, the company produced tablea and exported its beans.
In 2012, the family decided to form Malagos Agri-Ventures Corporation and set up a chocolate manufacturing plant with basic processes and equipment. The establishment was done to control pricing of beans in the Philippines and to prove that Davao beans produce good quality chocolates. Also, in 2012, the company released its Premium Single Origin Unsweetened Chocolate with the brand name, Malagos Chocolate. On August 2013, the company launched its 65 % Dark Chocolate and Roasted Cacao Nibs products; and in November 2015, their Dark Chocolate Collection was released. All of these products are packed for retail and institutional supply.
Malagos Chocolates are premium couverture chocolates offered for pastry shops, restaurants, hotels, chocolate shops and other institutional firms. The company also strengthens its retail during the release of 65 % Dark Chocolate. Now, Malagos Chocolate products can be found in Pasalubong Centers, Specialty Stores, and Baking Supplies and are used by several Restaurants, Hotels and Coffee Shops in the Philippines. Also in 2016, the company started its export in Japan and Singapore.
Malagos Chocolate received several national and international recognitions from the Academy of Chocolate Awards, International Chocolate Awards, Great Taste Awards, and Katha Awards.
VISION
To be a MODEL LEADER of a divine and creative vision that conserves, preserves and promotes the biological foundations of life and of nature, providing higher quality of life for local communities and businesses; and be recognized as a world-class producer of organic, natural, sustainable and locally grown products in Mindanao, the country and globally as well.
MISSION
Believing that human life and all other forms of living creatures cannot survive outside of nature, Malagos Agri-Ventures aims to promote harmony with biodiversity and ecosystems in the community we belong.
Our people are the best assets in the organization and so we maximize their potentials and abilities in maintaining sustainable management of our natural and cultural resources. As we recognize the rights of Mother Earth and the obligation and duties of human communities, we, as a FAMILY and as TEAM, model the caring and nurturing of both flora and fauna and the natural resources available in our community.
We provide quality products and services to our clients to earn just profit with delight.
We commit to provide visionary leadership to create and maintain sustainable and environmentally-sound growth in the region and beyond by fostering vibrant, diverse and economically resilient communities to enable all to live with their basic needs met, with the dignity acknowledged and abundant opportunity to pursue lives of satisfaction and contentment.
ABOUT THE COMPANY
Company Name:
MALAGOS AGRI-VENTURES CORPORATION
Company Website:
In Business Since:
2012
Nature of Business:
Manufacturing - Direct Exporter
Major Product Categories:
Beverages, Biscuits And Confectioneries, Raw Materials And Food Ingredients
Current Export Markets:
Japan, South Korea, Taiwan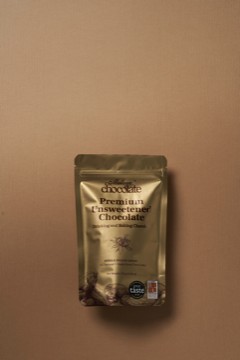 Instead of going out-of-town to enjoy Pampanga's pindang damulag or Malabon's puto pao, two individuals have made it possible to enjoy their city's specialties at the comfort of your own home.
It's a dessert in itself, with its bold sweetness, subtle tart, and fruity notes.
Taking a tour from north to south, one will discover that adobo varies not only in taste but also in the ingredients used and the cooking methods applied.