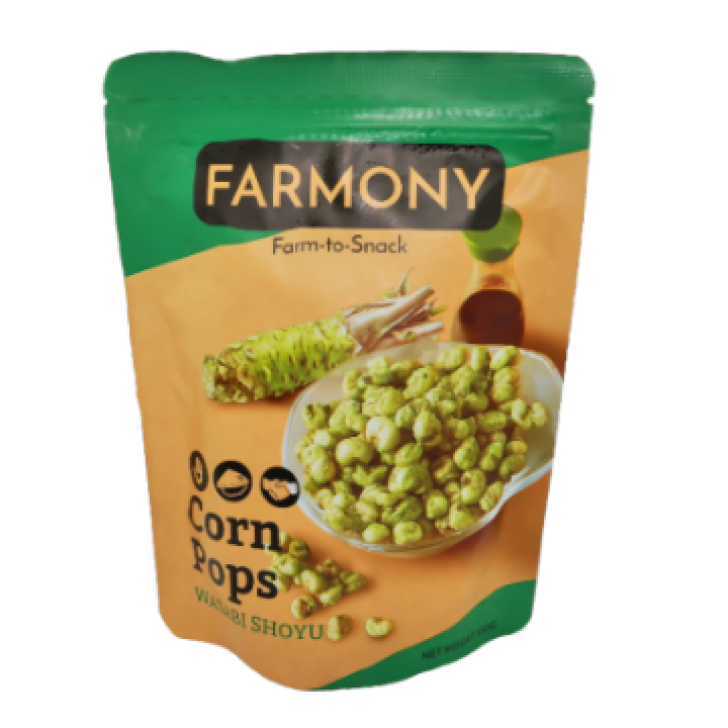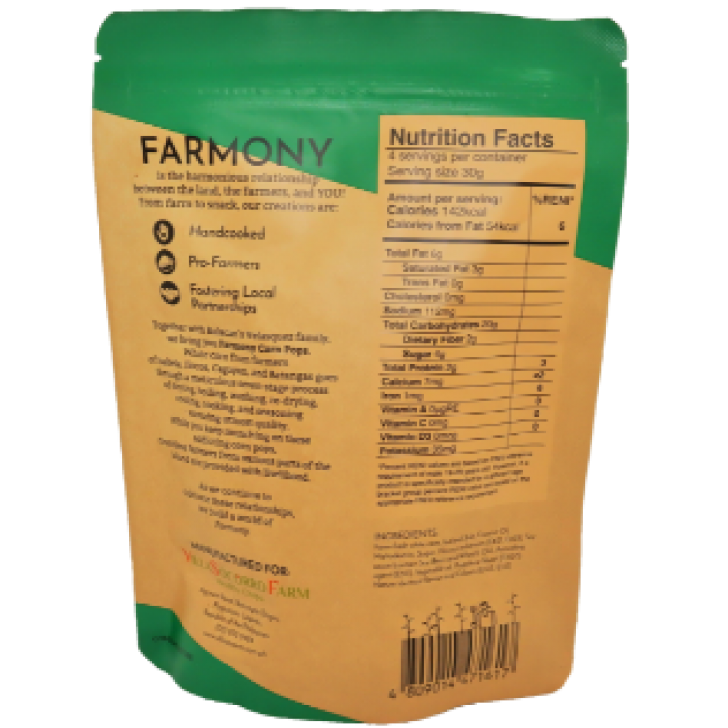 Farmony Corn Pops - Wasabi Shoyu 120g
Product Description:
Farmony is the harmonious relationship between the land, the farmers, and YOU! From farm to snack, our creations are; Handcooked Pro-Farmers Fostering Local Partnerships
Variants:
120g, Wasabi Shoyu
Market Availability:
ASEAN/ANZ
Net Weight per Pack:
120g
Allergen:
Ingredients/raw materials used:
Farm-fresh White Corn, Iodized Salt, Coconut Oil, Maltodextrin, Sugar, Flavour Enhancer (E621, E635)
Process/es:
High-pressure or Modified atmosphere packaging
Sources:
Bulacan And Batangas
Major Export Markets:
None
Certifications:
FDA-LTO/CPR
Packaging:
Category:
Snacks And Crispy Savory Food Products
Export Ready?: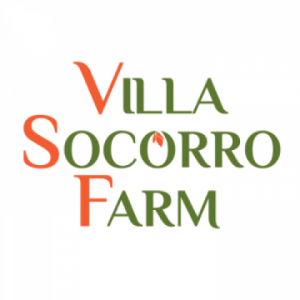 It all started as the brainchild of Marcial delas Alas Aaron, former executive from Unilever and also a former CEO of companies like California Manufacturing Company, Splash Corporation and Actron, together with his wife, Socorro Fernandez Aaron, a lovely mother of four. Back in October 2007, the... [Read more]
Instead of going out-of-town to enjoy Pampanga's pindang damulag or Malabon's puto pao, two individuals have made it possible to enjoy their city's specialties at the comfort of your own home.
It's a dessert in itself, with its bold sweetness, subtle tart, and fruity notes.
Taking a tour from north to south, one will discover that adobo varies not only in taste but also in the ingredients used and the cooking methods applied.