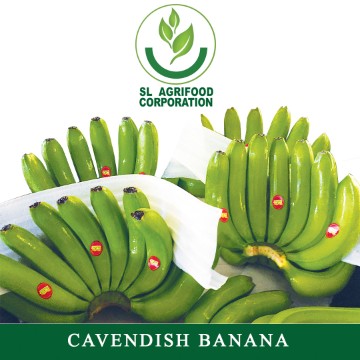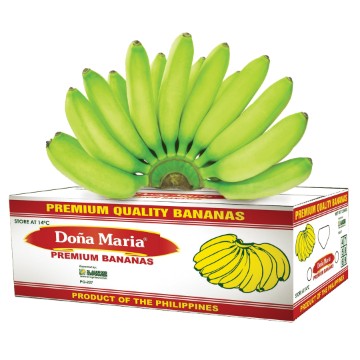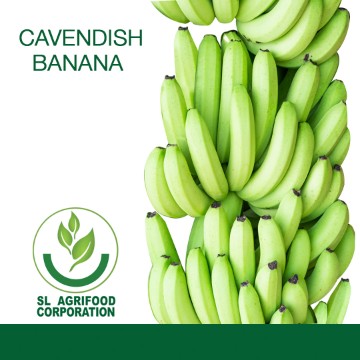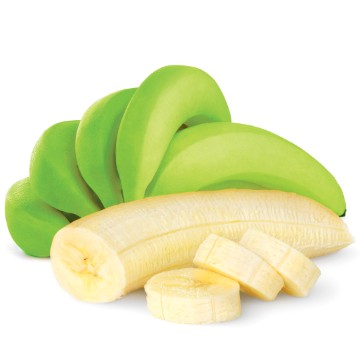 Fresh Cavendish Banana
Product Description:
"Fresh Cavendish Bananas are a primary export of SL Agrifood Corporation. The fruit is grown from their own farm in Agusan del Sur, and is also sourced from local banana plantations in the area through a contract growing program with local farmers. The Cavendish Bananas come in Class A Regular Hands Size 456 and Class B Size 789. The net weight of the bananas is 13.5 kg. and a 40-ft reefer container can carry 1,540 boxes."
Variants:
Regular Hands/ Small Hands
Market Availability:
South Asia, China, East Asia, Middle East & Africa
Net Weight per Pack:
13.5kg/box
Allergen:
Ingredients/raw materials used:
N/A
Sources:
Major Export Markets:
Bahrain, China, Kuwait
Certifications:
HACCP, Halal
Minimum Order Size:
1x40 Ftr
Category:
Fruits And Vegetables

SL Agritech Corporation (subsidiary of Sterling paper group of companies ) is one of the leading rice manufacturer and exporter of premium /healthy white and brown rice . Company is an ISO , HACCP, GMP certified rice company and one among the few approved rice exporte... [Read more]
Instead of going out-of-town to enjoy Pampanga's pindang damulag or Malabon's puto pao, two individuals have made it possible to enjoy their city's specialties at the comfort of your own home.
It's a dessert in itself, with its bold sweetness, subtle tart, and fruity notes.
Taking a tour from north to south, one will discover that adobo varies not only in taste but also in the ingredients used and the cooking methods applied.