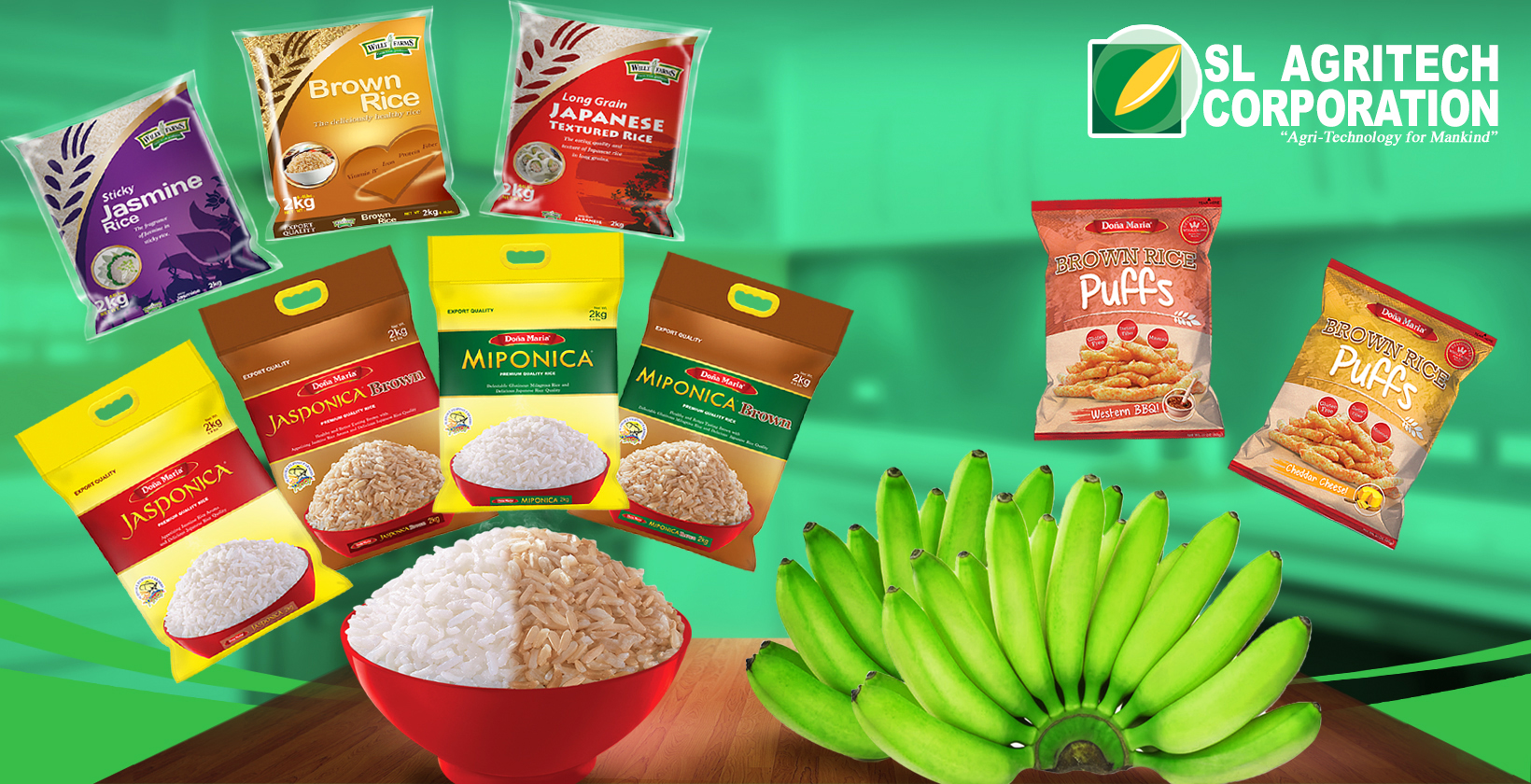 SL AGRITECH CORPORATION
SL Agritech Corporation (subsidiary of Sterling paper group of companies ) is one of the leading rice manufacturer and exporter of premium /healthy white and brown rice . Company is an ISO , HACCP, GMP certified rice company and one among the few approved rice exporters , Also the only one that has a fully integrated operation system that develops and oversees all the process from the Research, Development of Hybrid seeds, Planting, Harvesting, Milling and Packing to Distribution. Through its contract growing program produces and markets its own seed Thus, helping local farmers earn more decent income from growing rice. So each time you buy Dona Maria, you help improve the living standards of our farmer-beneficiaries and empower the often marginalized communities in rural rice areas.
Product has a unique variety which includes Dona Maria Jasponica rice a naturally fragrant with a deliciously soft texture, variety combines the wonderful aroma of Jasmine rice and the excellent eating quality of Japanese rice. While Dona Maria Miponica Rice is Glutinous and fluffy, and variety has the unique texture of Milagrosa rice and the exceptional eating quality of Japanese rice.
Product is widely distributed in all leading supermarkets, restaurants , hotel and catering company nationwide and currently exporting to USA, UAE , KSA , JORDAN, KUWAIT, QATAR, BHARAIN, AUSTRALIA , ASIA, and expanding its exports to other parts of the world .
Diversifying its business, the company has now been exporting, Fresh Cavendish Banana Golden Pineapple, Fresh Mangoes and other Philippine Fruits and Vegetables , Snack foods (brown rice puff , banana chips) .
ABOUT THE COMPANY
Company Name:
SL AGRITECH CORPORATION
Company Website:
In Business Since:
1998
Nature of Business:
Manufacturing - Direct Exporter
Major Product Categories:
Fine Food And Specialties, Fruits And Vegetables, Cereals, Grains And Starch, Snacks And Crispy Savory Food Products
Current Export Markets:
Qatar, KSA, UAE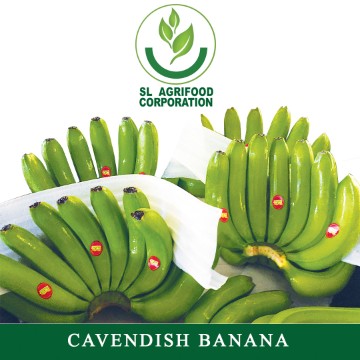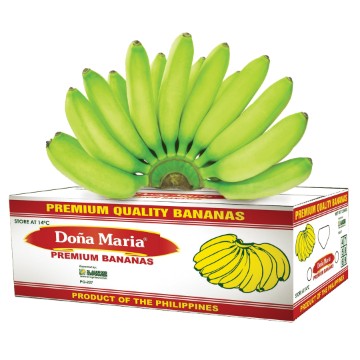 Instead of going out-of-town to enjoy Pampanga's pindang damulag or Malabon's puto pao, two individuals have made it possible to enjoy their city's specialties at the comfort of your own home.
It's a dessert in itself, with its bold sweetness, subtle tart, and fruity notes.
Taking a tour from north to south, one will discover that adobo varies not only in taste but also in the ingredients used and the cooking methods applied.