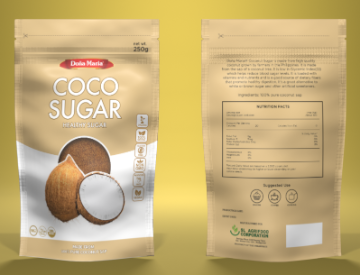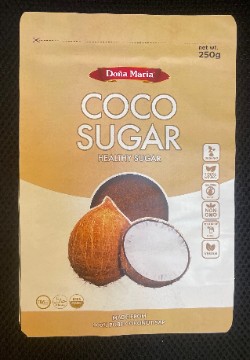 DONA MARIA COCO SUGAR
Product Description:
Made of 100% pure coconut sap grown all around in Mindanao , Not refined , straight from nature . low in glycimec index so it reduce blodd sugar level , it also contains inulin which help slow down glucose absorption and low in fructose . Unrefined unprocessed and considered healthier than ordinary sweetener . Loaded with nutrients such as nitrogen, calcium, phosporus Best in cofee , teas , juices and other beverages . Can also be used in cakes, pastries and other baking products
Market Availability:
South Asia, Middle East & Africa, Americas
Net Weight per Pack:
250 Gms
Allergen:
Ingredients/raw materials used:
Coconut Sap
Process/es:
Pasteurization, Fermentation
Major Export Markets:
None
Certifications:
FDA-LTO/CPR, Organic, Halal
Minimum Order Size:
200 Boxes
Category:
Organic And Natural, Fine Food And Specialties, Raw Materials And Food Ingredients

SL Agritech Corporation (subsidiary of Sterling paper group of companies ) is one of the leading rice manufacturer and exporter of premium /healthy white and brown rice . Company is an ISO , HACCP, GMP certified rice company and one among the few approved rice exporte... [Read more]
Instead of going out-of-town to enjoy Pampanga's pindang damulag or Malabon's puto pao, two individuals have made it possible to enjoy their city's specialties at the comfort of your own home.
It's a dessert in itself, with its bold sweetness, subtle tart, and fruity notes.
Taking a tour from north to south, one will discover that adobo varies not only in taste but also in the ingredients used and the cooking methods applied.