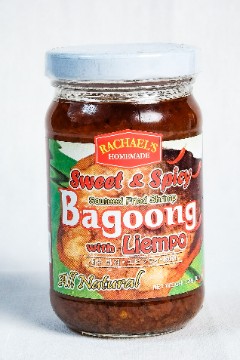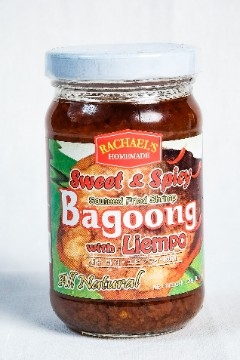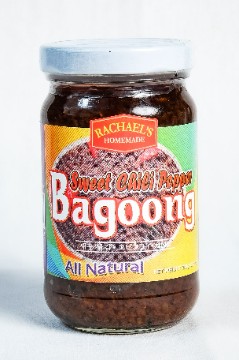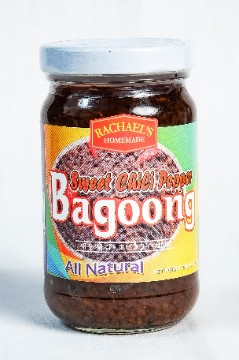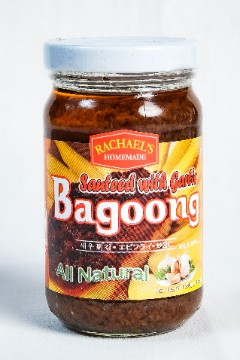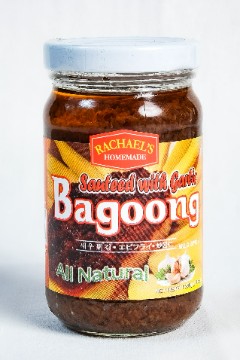 RACHAEL'S HOMEMADE
Product Description:
Not typical Bagoong, Non-colored, No additives added, Not salty and with more spices.
Variants:
3 variants(Sweet & Spicy Bagoong with Liempo, Sweet Chili Pepper Bagoong, Sauteed with Garlic Bagoong
Market Availability:
Net Weight per Pack:
230grams
Allergen:
Fish, shrimp paste
Ingredients/raw materials used:
Shrimp paste, veg oil, garlic, chili, sugar, salt, ground pepper
Process/es:
Bottling, Pasteurization
Sources:
1953-B LEMONVILLE, CANSOJONG, TALISAY CITY 6045 CEBU
Major Export Markets:
Malaysia
Certifications:
Fairtrade, FDA-LTO/CPR
Minimum Order Size:
10 boxes(240bts)
Category:
Seafood And Marine Products
Export Ready?: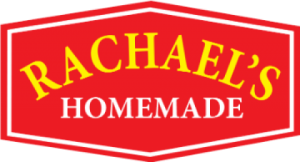 Rachael N Jhundy's Homemade Food Products started in the year 2011. The owner, Ms. Rachael Barrientos Abapo found out that her husband "Jhundy" and eldest son "Bendy" loves to eat Bagoong. So, she was inspired to produce more and make it as a busines... [Read more]
Instead of going out-of-town to enjoy Pampanga's pindang damulag or Malabon's puto pao, two individuals have made it possible to enjoy their city's specialties at the comfort of your own home.
It's a dessert in itself, with its bold sweetness, subtle tart, and fruity notes.
Taking a tour from north to south, one will discover that adobo varies not only in taste but also in the ingredients used and the cooking methods applied.