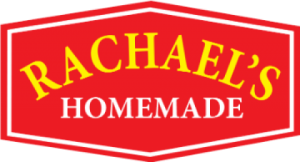 RACHAEL N JHUNDY'S HOMEMADE FOOD PRODUCTS
Rachael N Jhundy's Homemade Food Products started in the year 2011. The owner, Ms. Rachael Barrientos Abapo found out that her husband "Jhundy" and eldest son "Bendy" loves to eat Bagoong. So, she was inspired to produce more and make it as a business with the foundation of LOVE in her family. Rachael N Jhundy's Homemade Food Product's ingredients has NO preservatives (MSG). No artificial color, more spices and with pork meat specifically the belly part.
In the year 2018, Rachael is chosen one the DTI KAPATID MENTOR ME PROGRAM (KMME) GO NEGOSYO Batch 5 Mentee. A government scholarship Beneficiary Project to teach start-ups guided by great mentors and with what she had learned is being applied to her business.
Now she enjoyed more when her batchmates, relatives, friends and family patronized her products.
As her business grows, now with more additional products like Bagoong, Atchara, Sardines, Bangus, Ginamos Special and other products.
MISSION
To provide consumer good quality products and maintain / exceed their expectation from the taste, processing and distribution.
VISION
To be globally known for homemade products because of its unique taste. And provide more job opportunity to the Filipino people.
ABOUT THE COMPANY
Company Name:
RACHAEL N JHUNDY'S HOMEMADE FOOD PRODUCTS
Company Website:
In Business Since:
2011
Nature of Business:
Manufacturing - Direct Exporter
Current Export Markets:
Malaysia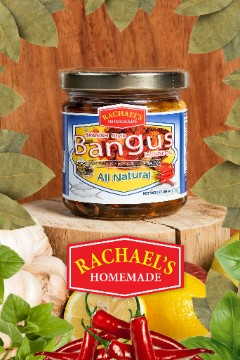 Instead of going out-of-town to enjoy Pampanga's pindang damulag or Malabon's puto pao, two individuals have made it possible to enjoy their city's specialties at the comfort of your own home.
It's a dessert in itself, with its bold sweetness, subtle tart, and fruity notes.
Taking a tour from north to south, one will discover that adobo varies not only in taste but also in the ingredients used and the cooking methods applied.