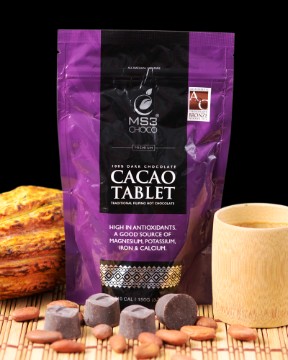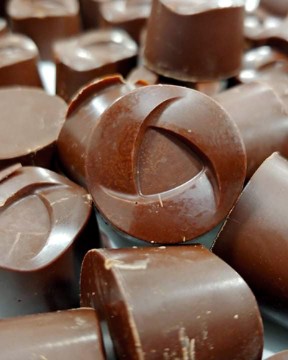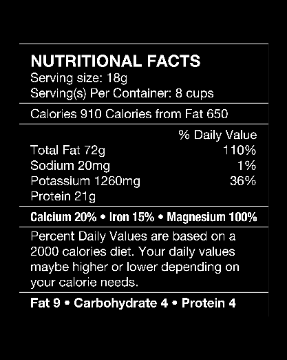 MS3 Choco - 100% Dark Chocolate Cacao Tablet
Product Description:
PLANT-BASED, Single Origin – Davao. Made with 100% pure chocolate packed, In tablet form. It is made up of dried cacao beans roasted and grinded until it makes a thick paste. A Traditional Filipino Hot Chocolate. Internationally recognized and award-winning chocolate: 2019 Academy of Chocolate Awards BRONZE – London 2018 Academy of Chocolate Awards BRONZE - London 2017 Asia Halal Brand Awards –Philippine Best Cacao Tablet – Malaysia Storage: Store in cool, dry and odorless place at 16-18 degree celsius. Usage: Culinary, Baking, Smoothies, Hot Chocolate. Instruction: Use 1 cup hot water or milk, 1-2 tablets cacao tablet, 1 tbsp. of sugar and stir constantly until it dissolve and serve. Consist of 15 callets Dimension (WLH): 3 x 12.5 x 20 cm Recipe: https://www.youtube.com/watch?v=WHhnsFF0v9U
Variants:
80g, 150g, 1000g
Market Availability:
Net Weight per Pack:
150grams
Allergen:
Ingredients/raw materials used:
100% Cacao Mass
Process/es:
Dehydration / Drying
Major Export Markets:
None
Certifications:
FDA-LTO/CPR, Halal
Minimum Order Size:
500 Pcs
Category:
Beverages, Beverages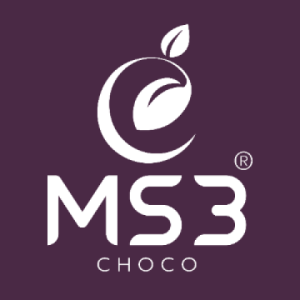 When talk turns to chocolate, the Philippines should be on the table. Our country is rich in good-tasting, high-quality cacao, and we at MS3 Agri-ventures see this as an opportunity to give Filipino cacao farmers a source of income... [Read more]
Instead of going out-of-town to enjoy Pampanga's pindang damulag or Malabon's puto pao, two individuals have made it possible to enjoy their city's specialties at the comfort of your own home.
It's a dessert in itself, with its bold sweetness, subtle tart, and fruity notes.
Taking a tour from north to south, one will discover that adobo varies not only in taste but also in the ingredients used and the cooking methods applied.