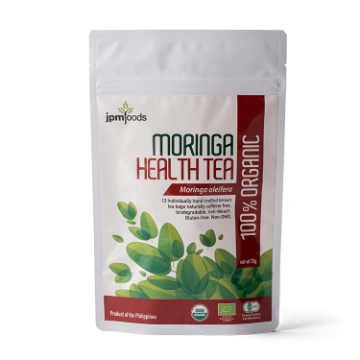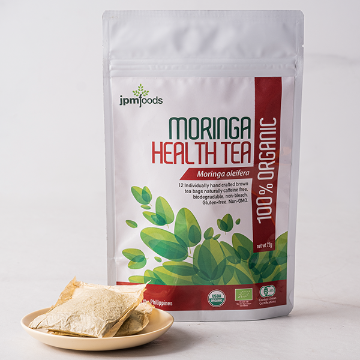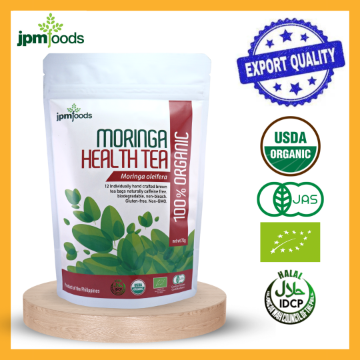 JPM Foods Organic Moringa Tea
Product Description:
100 % Organic Malunggay certified by Control Union with 3 categories: USDA- NOP, EU and JAS organic. HALAL Certified. 12 non bleached teabags per pouch. One teabag is best for 1 liter of water. Best for hot tea or a cold tea. May add honey or lemon or any prefer sweetener.
Market Availability:
Worldwide, South Asia, East Asia, Europe, Americas
Net Weight per Pack:
12 Teabags
Allergen:
Ingredients/raw materials used:
Malunggay (Moringa Oleifera)
Process/es:
Dehydration / Drying
Sources:
Major Export Markets:
Japan, Netherlands, United States of America
Certifications:
FDA-LTO/CPR, Organic, Halal, Organic USDA, JAS, EU
Packaging:
Unbleached Heat Sealable Filter Paper UBA- Tea Bag In Polyethylene Laminated Tube – Vacuum Bag In
Minimum Order Size:
1 Box – 24 Pouch ( 12 Teabags/ Pouch)
Category:
Beverages, Organic And Natural, Organic And Natural, Organic And Natural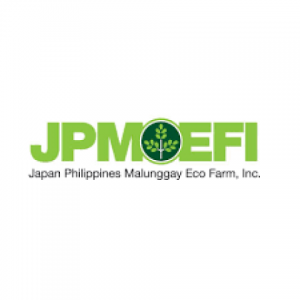 Japan Philippines Malunggay Eco Farm (JPM EFI) was started its operation on 2010. The idea and passion of producing a malunggay f... [Read more]
Instead of going out-of-town to enjoy Pampanga's pindang damulag or Malabon's puto pao, two individuals have made it possible to enjoy their city's specialties at the comfort of your own home.
It's a dessert in itself, with its bold sweetness, subtle tart, and fruity notes.
Taking a tour from north to south, one will discover that adobo varies not only in taste but also in the ingredients used and the cooking methods applied.