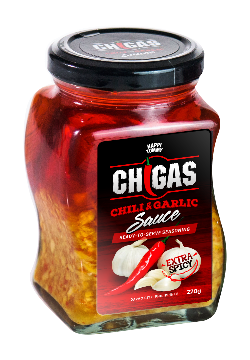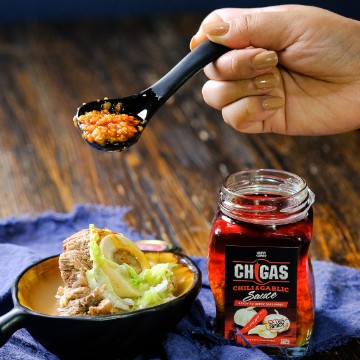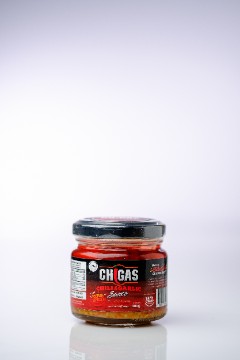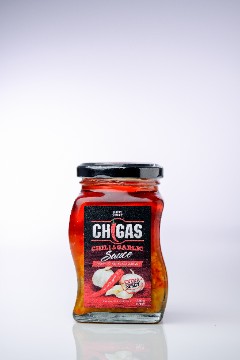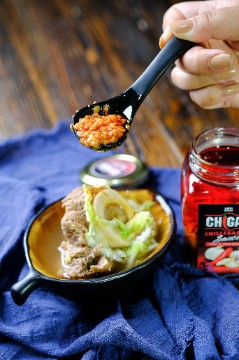 CHIGAS EXTRA SPICY
Product Description:
CHILI GARLIC SAUCE EXTRA SPICY, made from wild garlic, dried chilies grown from our farm in Mindanao, also using Coconut Oil harvested and processed in Mindanao. This Ingredients gives Chigas Chili Garlic Sauce its Unique and Spicy and Flavorful sauce! CHIGAS with an extra Kick of Spice for those who wants hotter and spicier Chili Garlic Sauce! You can now make your Favorite Foods More Special by incorporating Chigas to every meal!
Variants:
CHIGAS EXTRA SPICY 220g, CHIGAS EXTRA SPICY 100g
Market Availability:
Worldwide
Net Weight per Pack:
220g And 100g
Allergen:
Ingredients/raw materials used:
WILD GARLIC, DRIED CHILIES, COCONUT OIL, SALT
Major Export Markets:
China
Certifications:
FDA-LTO/CPR, Halal
Minimum Order Size:
240 Bottles
Category:
Fine Food And Specialties, Raw Materials And Food Ingredients, Raw Materials And Food Ingredients, Raw Materials And Food Ingredients, Raw Materials And Food Ingredients
HAPPI TUMMY FOODSTUFF, INC. or HTF is inspired by happiness. The logo depicts a smile element to share the positivity of our enthusiasm in making our customers happy while enjoying our products. Happi Tummy Foodstuff, Inc. is a food manufacturing company engaged into... [Read more]
Instead of going out-of-town to enjoy Pampanga's pindang damulag or Malabon's puto pao, two individuals have made it possible to enjoy their city's specialties at the comfort of your own home.
It's a dessert in itself, with its bold sweetness, subtle tart, and fruity notes.
Taking a tour from north to south, one will discover that adobo varies not only in taste but also in the ingredients used and the cooking methods applied.