Pasciolco Agri Ventures
Our story began in 1993 when husband and wife Lito and Maura Pasciolco started exporting nata de coco from the Quezon province to Japan under the company of their wedding godfather, Yoshihito Hagita. The couple was happy to learn the ropes of the business until demand from Japan slowly died down after a year, putting their efforts to a temporary halt.
As fate would have it, the Pasciolcos entrepreneurial dream would gather steam once more. In 1996, Yoshihito retired and passed the reins of his company to Lito and Maura. With renewed hope, the couple renamed the company "Pasciolco Agri Ventures."
A chemistry graduate, Maura decided to develop coconut vinegar as their flagship product. Fuelled by their desire to produce organic coconut products that will be known locally and internationally, the Pasciolcos marketed their products in Manila by joining local and international expos. By the year 2000, they expanded their product line to include coconut jam, virgin coconut oil, coconut aminos, coconut balsamic, coconut sugar, and coconut syrup under the brand name, "Quezon's Best."
Today, we at Pasciolco Agri Ventures continue to improve and innovate our extensive line of products. We have also developed new twists to our signature coconut jam and now offer it in chocolate, sea salt, and chili variants. Aside from the original and spicy coconut vinegar, we have also introduced the "Pinasarap" version.
In our efforts to be globally competitive, we take pride in receiving Organic, Halal, and Kosher certifications. Our story continues to flourish as we export in the USA, Canada, Russia, Germany, the Netherlands, China, Korea, Japan, Taiwan, Sri Lanka, and Malaysia.
For more information, you may visit our website at www.quezonsbest.com or send us an email at qbest1993@gmail.com. You may also reach our Owner and General Manager, Maura Pasciolco, at 09273071884 and maureenpasciolco@gmail.com. You may find us at 1358 Capistrano St., Brgy. Lusacan, Tiaong, Quezon.
ABOUT THE COMPANY
Company Name:
Pasciolco Agri Ventures
Company Website:
In Business Since:
1996
Major Product Categories:
Fine Food and Specialties
Current Export Markets:
Germany, Russia, US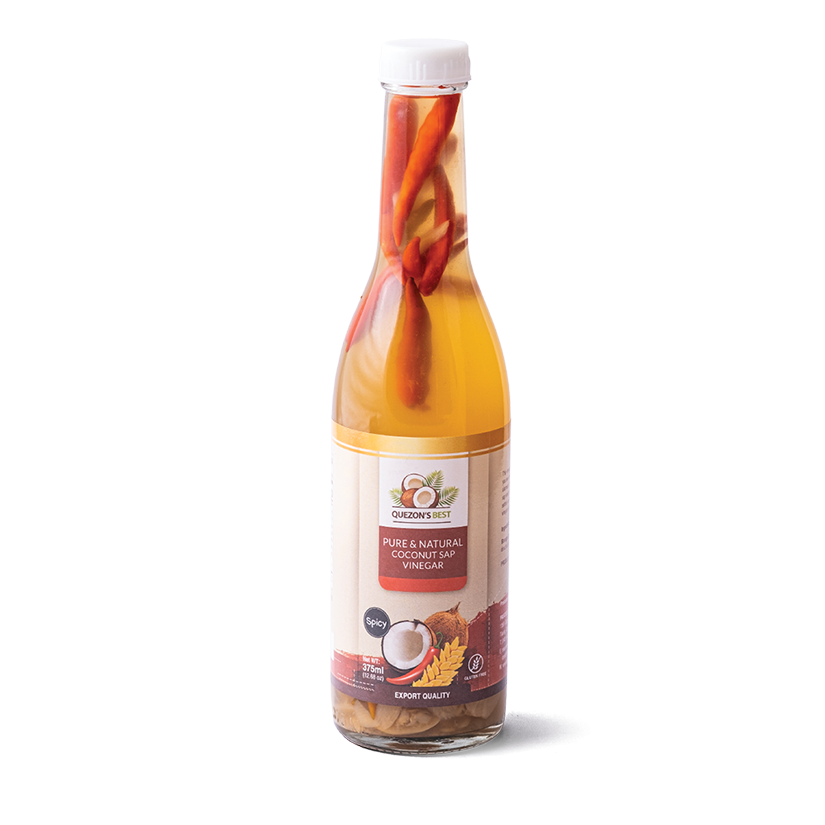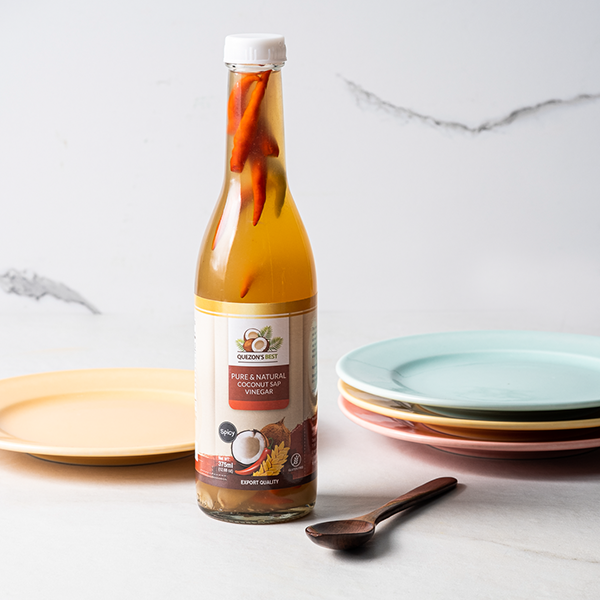 Instead of going out-of-town to enjoy Pampanga's pindang damulag or Malabon's puto pao, two individuals have made it possible to enjoy their city's specialties at the comfort of your own home.
It's a dessert in itself, with its bold sweetness, subtle tart, and fruity notes.
Taking a tour from north to south, one will discover that adobo varies not only in taste but also in the ingredients used and the cooking methods applied.