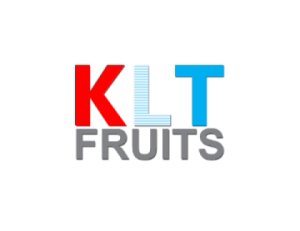 KLT FRUITS INCORPORATED
It started with a vision of bringing nature's candy to fruit lovers all over the world.
For over three decades, we at KLT Fruits Incorporated have been manufacturing fruit products in our world-class tropical fruit processing plant in the Philippines. We source the best tropical fruits from our partner farmers in the archipelago and make our fruit purees, concentrates, red bean jams, and preserves in our state-of-the-art processing plant in Cavite. We then export our tropical fruit products to the US, Japan, Korea, China, Hong Kong, New Zealand, Australia, Europe, South America, and the Asia-Pacific.
We put value in the quality of our products and believe that the key to producing the best fruit treats lies in maintaining lifelong partnerships with our clients and customers. We are confident about our world-class products, yet we don't rest on our laurels. Every day, we seek to improve our knowledge of the industry and product know-how. Our team of experts and skilled associates work tirelessly to guarantee that you only get the best products and customer service that you deserve.
As a wholly-owned local company, we find joy in sharing the country's finest tropical fruits in convenient packages so every time you consume our products, you can be assured of nothing less than the most indulgent preserved fruit you will ever taste. Surprising? Not really, because we are the pioneer in bringing aseptic technology to the Philippines. In 1990, the Department of Trade and Industry awarded us with the coveted Golden Shell Award for our pioneering efforts in the first large-scale commercial production of fruit purees in the country. our technical expertise in fruit processing and product development is the reason behind our competitive edge in the marketplace.
We commit ourselves to quality and we have been able to meet the most stringent quality standards of the world's top food processors and manufacturers in over 35 years. To this, we also owe our sought-after safety assurance certifications like the SGS ISO 22000, SGS GMP, and SGS HACCP, to name a few.
Fruit purees, frozen fruits, fruit preserves, fruit preparations, sweetened puree, fruit fillings, fruit solids, dried fruits, fruit flour, or natural fruit powder—name it, we have it. Tartly sweet, luscious, and nutritious—this is how preserved fruit products should be.
ABOUT THE COMPANY
Company Name:
KLT FRUITS INCORPORATED
Company Website:
In Business Since:
1984
Nature of Business:
Manufacturing - Direct Exporter, Retailing
Major Product Categories:
Beverages, Fruits And Vegetables
Current Export Markets:
Japan, South Korea, USA

Instead of going out-of-town to enjoy Pampanga's pindang damulag or Malabon's puto pao, two individuals have made it possible to enjoy their city's specialties at the comfort of your own home.
It's a dessert in itself, with its bold sweetness, subtle tart, and fruity notes.
Taking a tour from north to south, one will discover that adobo varies not only in taste but also in the ingredients used and the cooking methods applied.