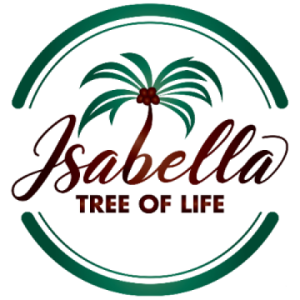 ISABELLA TREE OF LIFE COCONUT BY-PRODUCTS WHOLESALING
"ISABELLA" means "Beautiful," taken from the Filipino word for one -- "ISA" -- and the Italian word for beautiful, "BELLA." The brand name ISABELLA, therefore, connotes oneness with nature's beauty. Traditional beliefs dub the coconut palm "The Tree of Life," thus, we believe it to be the perfect moniker for our enterprise. We chose a name that highlights the significance of this tree since we mainly focused on coconut tree-based products. Just like the coconut tree acquires distinct uniqueness as it grows, we too aim to grow and become strong as we go through life as a brand, gaining more knowledge along the way.
Both personally and professionally, we have always believed that there is opportunity in adversity. Even amid the global coronavirus pandemic, new beginnings have emerged. Our Extra Virgin Coconut Oil was the base for the first aromatherapy product we brought to market, and it was used for personal health and healing during the crisis. The Aromatherapy Healing Inhaler marked the debut of the IsaBella Tree of Life to the general consumer.
Since its founding, IsaBella Tree of Life has advocated using only organic coconut fruit and its by-products, particularly organic extra virgin coconut oil for consumption, for use in massage, and health-oriented products. Right now, we have added the Extra Virgin Coconut Oil and the Coco Choco Crunch (snacking chips made with organic coconut meat and pure cacao). The enterprise will continue to develop premium quality products using the coconut fruit from local farmers and to guarantee products worthy of export.
Isabella Tree of Life strives to grow a socially responsible enterprise, creating a community of sustainable partners, hoping to offer the best healing solutions produced locally with premium quality, healthy and certified organic. We aim to be the top source of locally produced and sustainable healthy products, the world's most dynamic supplier of the coconut by-products, and ethically conscious of promoting the economy of communion.
ABOUT THE COMPANY
Company Name:
ISABELLA TREE OF LIFE COCONUT BY-PRODUCTS WHOLESALING
Company Website:
In Business Since:
2021
Nature of Business:
WHOLESALING, Trading
Major Product Categories:
Organic And Natural, Raw Materials And Food Ingredients, Snacks And Crispy Savory Food Products
Current Export Markets:
Australia, Germany, United Arab Emirates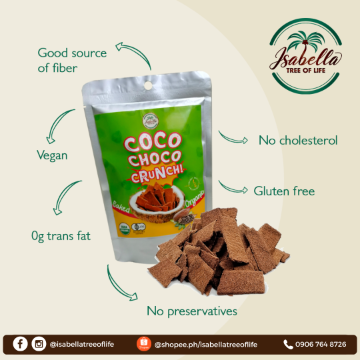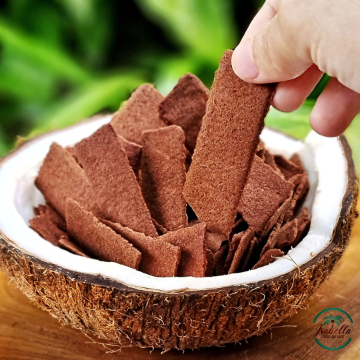 Instead of going out-of-town to enjoy Pampanga's pindang damulag or Malabon's puto pao, two individuals have made it possible to enjoy their city's specialties at the comfort of your own home.
It's a dessert in itself, with its bold sweetness, subtle tart, and fruity notes.
Taking a tour from north to south, one will discover that adobo varies not only in taste but also in the ingredients used and the cooking methods applied.