Hi-Las Marketing Corporation
We are bold enough to say the sweetest and best-tasting mangoes are found here in the Philippines, and we can deliver them to you anywhere in the world.
We can supply you fresh whole mangoes, dehydrated or dried mangoes and other fruits, such as papaya and pineapple, individually quick frozen (IQF) mango halves, frozen (IQF) mango diced, and mango puree, whether here in Manila or abroad.
Founded by Roberto C. Amores in 1976, Hi-Las Marketing Corporation is one of the pioneers in the exporting of fresh and processed mangoes and other tropical fruits and vegetables in the Philippines. With more than 40 years of experience in the industry, we are recognized as one of the top exporters of fresh and processed mangoes to the world. We have stakeholders in Japan, Korea, the USA, China, Netherlands, Germany, UK, and Hong Kong.
Our Philippine mangoes undergo an extensive tree-to-table monitoring process to maintain its fresh flavor and ensure safe eating quality. We strictly implement Good Agricultural Practices (GAP) in all our accredited farms that make up our nationwide network of supply for our mangoes and vegetables.
To keep up with the strict standards and production demands of the international market, we regularly undergo an annual audit and certification for GMP and HACCP by TUV SUD. Moreover, Hi-Las consistently implements compliant international standards on chemical residue limits and traceability such as by Japan's Ministry of Health, Labor and Welfare (MHLW), the USDA (United States Department of Agriculture), Ministry of Agriculture Food and Rural Affairs (MAFRA), the Australian Quarantine and Inspection Service (AQIS) and Administration of Quality Supervision, Inspection and Quarantine of the People's Republic of China (AQSIQ).
Our modern food processing facility is located in a 10,000 sqm. plant in Taguig City, Metro Manila. For your fresh mangoes, we have a vapor heat treatment facility and hot water treatment bath to protect our mangoes from fruit flies, preserve its quality, and extend shelf life. On the other hand, for preserved mangoes, we have a fruit dehydration or drying facility, a tunnel freezer for individually quick freezing (IQF). We also have a state-of-the-art blast freezer, a fruit puree line, and dry and cold storage rooms.
Regarding annual capacity, we average about 4,500 tons of fresh mangoes for Japan, Hongkong, Korea, and other markets. For dried products, 1,200 tons of dried mangoes and other tropical fruits. In the meantime, 1,000 tons of frozen mango halves/dice and vegetables (frozen okra). Lastly, 700 tons of frozen mango puree and 50,000 cases of Sweetened Mango Puree in Pet bottles.
Ultimately, we dedicate all of our efforts so we can deliver the most delicious mangoes to you.
Schedule a call with us today so we can discuss how we can bring our premium quality mangoes to your doorstep.
ABOUT THE COMPANY
Company Name:
Hi-Las Marketing Corporation
Company Website:
In Business Since:
1983
Nature of Business:
Direct Exporter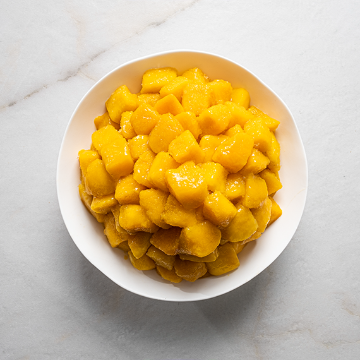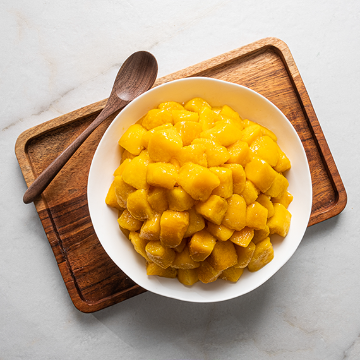 Instead of going out-of-town to enjoy Pampanga's pindang damulag or Malabon's puto pao, two individuals have made it possible to enjoy their city's specialties at the comfort of your own home.
It's a dessert in itself, with its bold sweetness, subtle tart, and fruity notes.
Taking a tour from north to south, one will discover that adobo varies not only in taste but also in the ingredients used and the cooking methods applied.