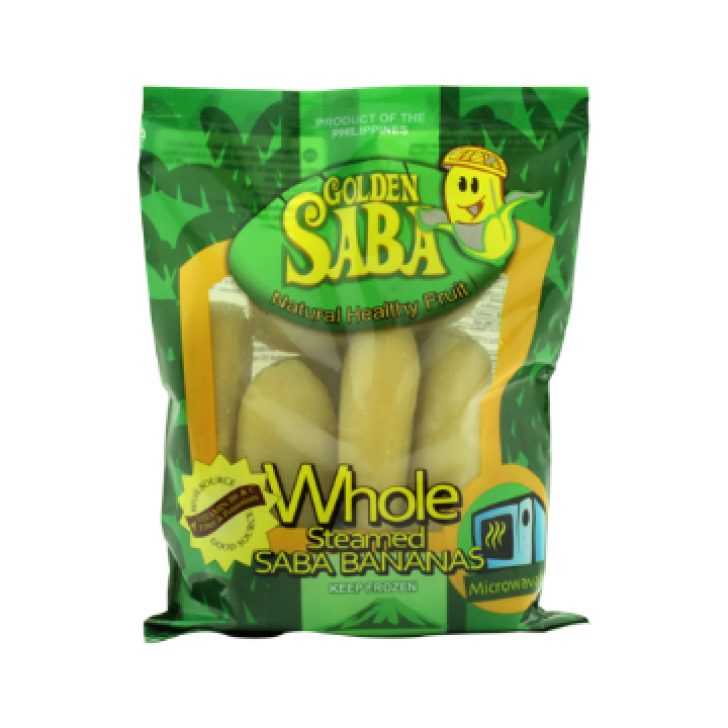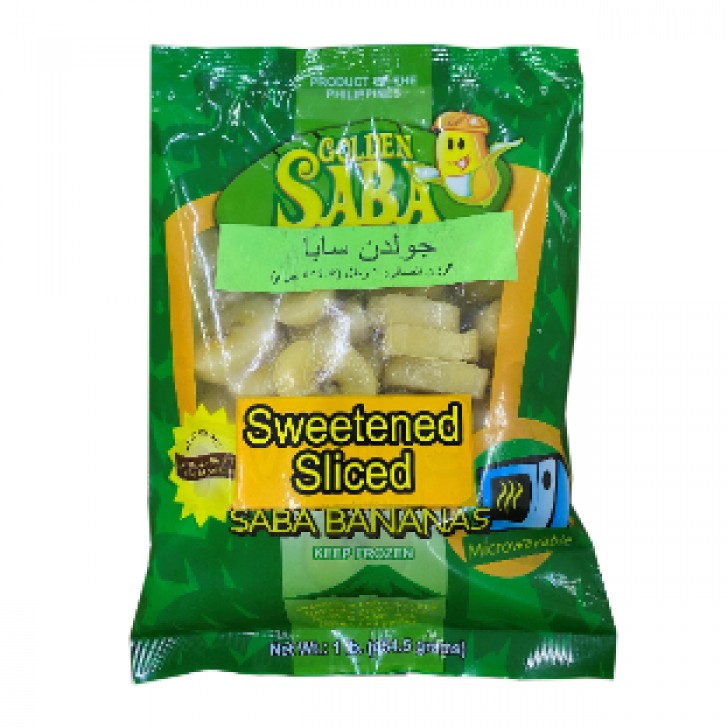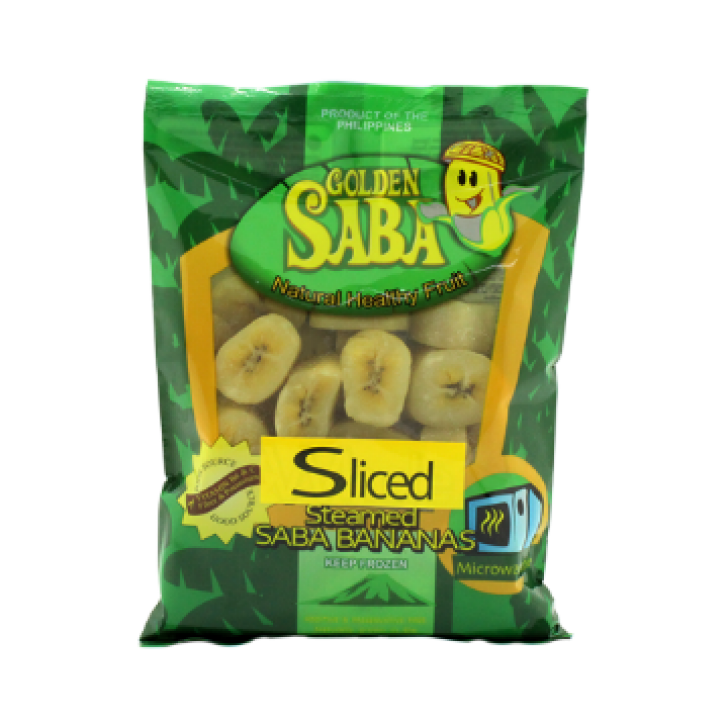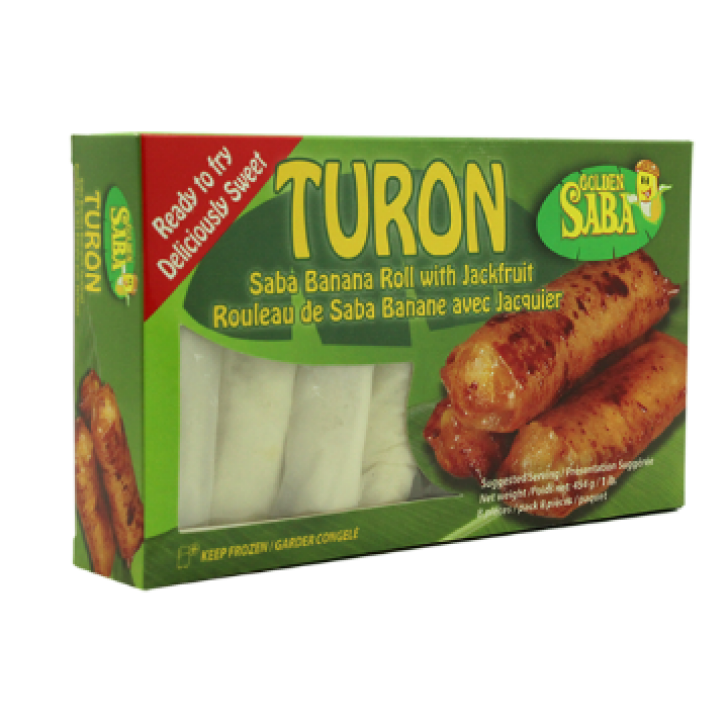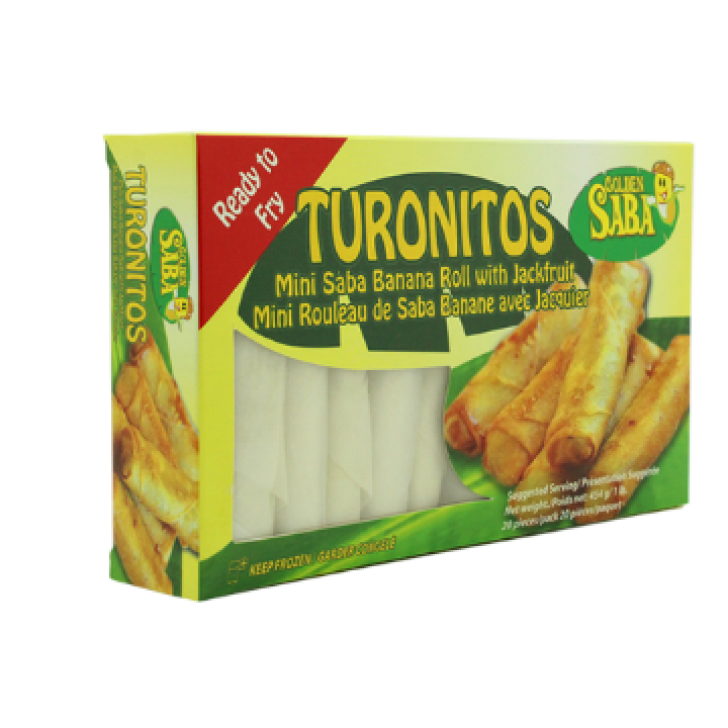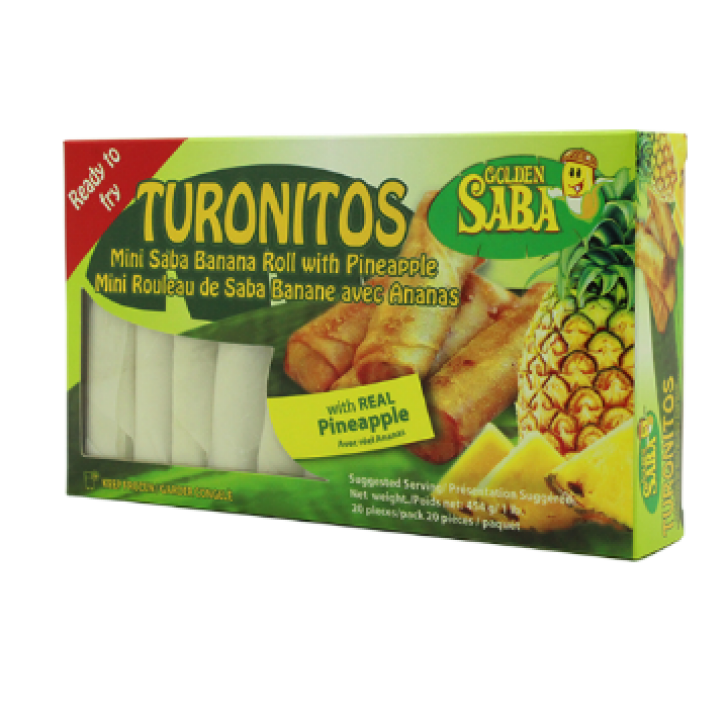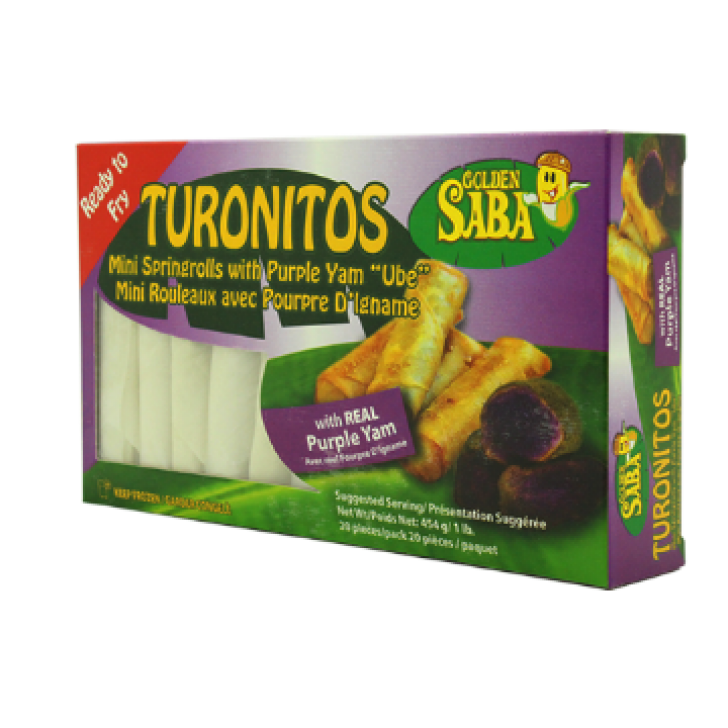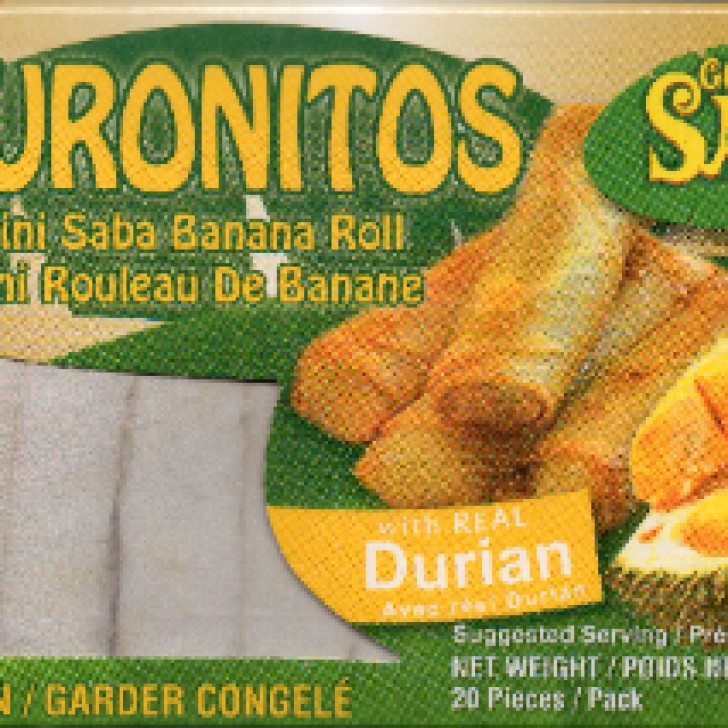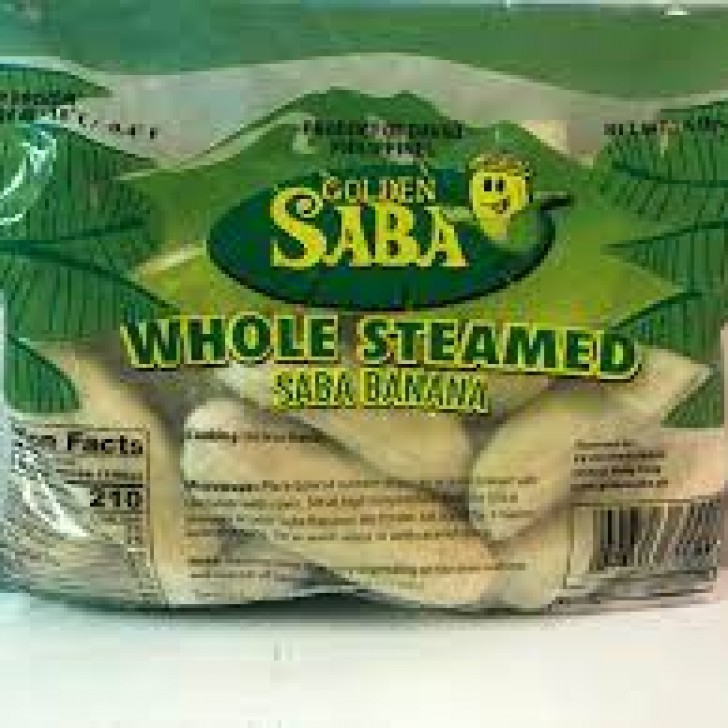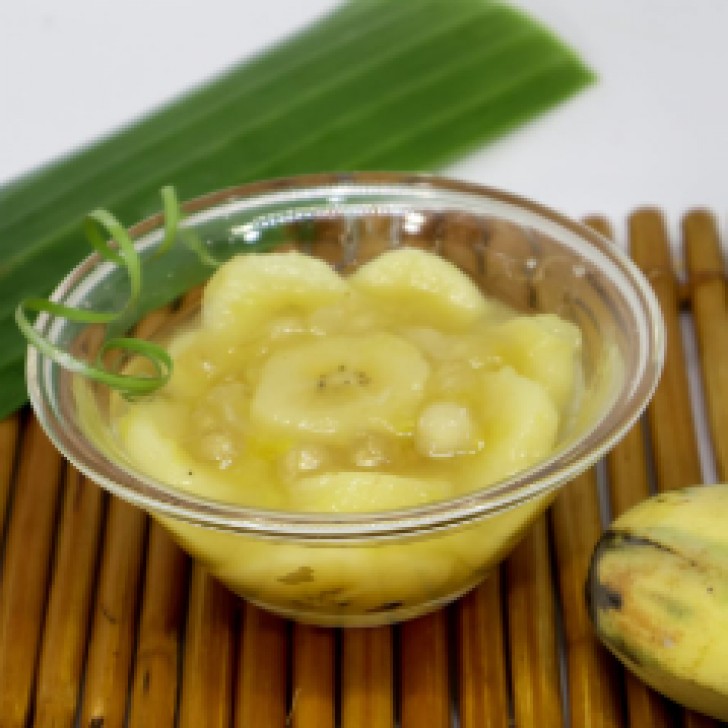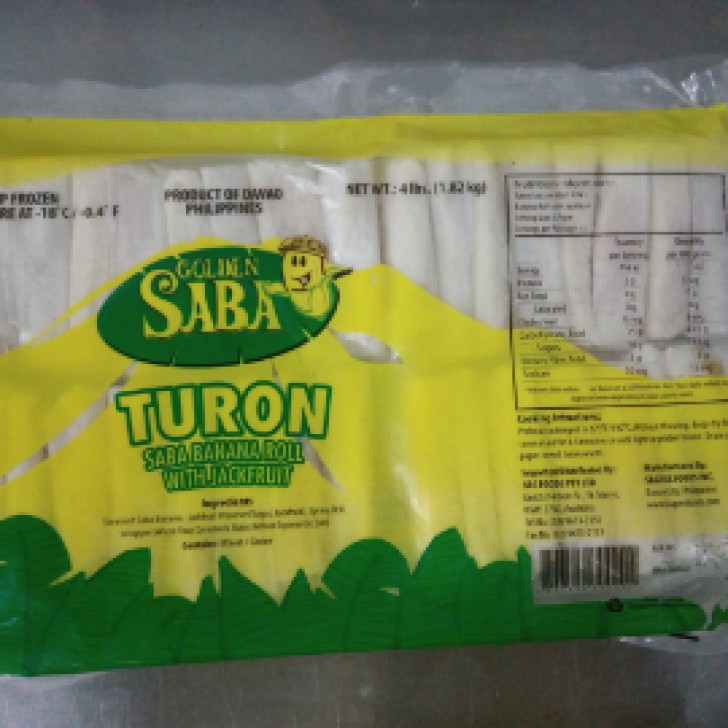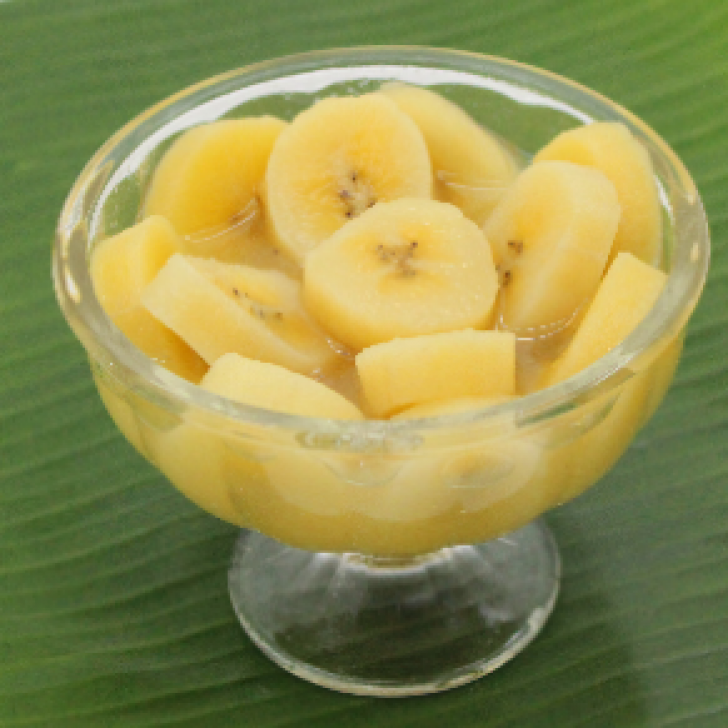 Golden Saba Bananas
Product Description:
Microwavable Saba Bananas are available in whole and sliced and are both in natural and sweetened formats. Golden Saba also offers ready-to-fry (can also use air fryer) Banana Spring Rolls or Turon in Jackfruit, Pineapple, Durian and Purple Yam or Ube fillings and Mini Banana Spring Roll versions or Turonitos. The Golden Saba Banana products are processed using the state-of-the-art individually quick-frozen (IQF) technology, keeping the products in their natural shape, colour, smell and taste even after defrosting, while prolonging the shelf life to 24 months when stored in a freezer at -18° to -20° C , offering fresh and yummy Saba Bananas all the times. The Golden Saba has become a popular and well-loved brand in the USA, Canada, Australia, South Korea, Europe, Japan, and the Middle East particularly in the United Arab Emirates, Qatar, Kuwait and the Kingdom of Saudi Arabia. Following are the Golden Saba Bananas Product Portfolios that are available in both retail (454 gm/ 1lb) and wholesale (4 lbs/.1.8kg ) packs using Low-Density Polyethylene (LDPE) packaging: 1. Whole Steamed Bananas (cooked and ready-to-heat/microwavable) 2. Sliced Bananas (natural and sweetened or in syrup that can be used as ingredients for Halo-Halo and other desserts/fruit drinks/pastry). 3. Turon Jackfruit (Spring Roll) - (ready-to-fry) 4. Turonitos (mini spring roll) Jackfruit - (ready-to-fry) 5. Turonitos (mini spring roll) Ube/Purple Yam - (ready-to-fry) 6. Turonitos (mini spring roll) Pineapple (ready-to-fry) 7. Turonitos (mini spring roll) Durian - (ready-to-fry)
Variants:
454 gm/1lb) , (4 lb/1.8kg )
Market Availability:
ASEAN/ANZ, East Asia, Europe, Middle East & Africa, Americas
Net Weight per Pack:
454 G
Ingredients/raw materials used:
Naturally Grown Saba Variety Bananas And Fresh Tropical Fruits Such As Jackfruit, Pineapple, Purple Yam Or Ube And Durian
Process/es:
Individually Quick-frozen (IQF)
Sources:
Local Banana Growers
Major Export Markets:
Australia, Canada, United States of America
Certifications:
FDA-LTO/CPR, HACCP, Halal
Packaging:
Low-Density Polyethylene (LDPE)
Minimum Order Size:
300 Cases
Category:
Beverages, Fine Food And Specialties, Fruits And Vegetables, Biscuits And Confectioneries, Cereals, Grains And Starch, Organic And Natural, Raw Materials And Food Ingredients, Snacks And Crispy Savory Food Products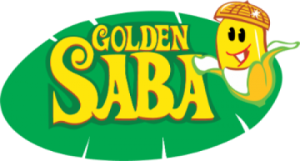 The Golden Saba brand has become a welll loved and trusted brand for Frozen Mcrowavable Saba bananas globally. [Read more]
Instead of going out-of-town to enjoy Pampanga's pindang damulag or Malabon's puto pao, two individuals have made it possible to enjoy their city's specialties at the comfort of your own home.
It's a dessert in itself, with its bold sweetness, subtle tart, and fruity notes.
Taking a tour from north to south, one will discover that adobo varies not only in taste but also in the ingredients used and the cooking methods applied.