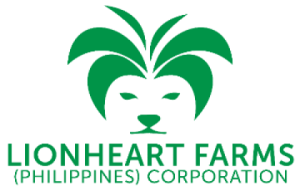 LIONHEART FARMS (PHILIPPINES) CORPORATION
Lionheart Farms, established in 2014, is committed to providing high-quality, sustainable, and healthy coconut products by revolutionizing the coconut farming industry through regenerative, sustainable smart farming practices. Our vision seeks to create a more inclusive and equitable environment for all stakeholders.

Our portfolio includes coconut flower sugar, syrup, aminos, vinegar, and beverages made from single-sourced coconut sap. By leveraging the unique properties and benefits of coconut sap, Lionheart Farms aims to establish a strong presence in the market and promote a healthier and environmentally friendly alternative to traditional sweeteners and condiments.
ABOUT THE COMPANY
Company Name:
LIONHEART FARMS (PHILIPPINES) CORPORATION
Company Website:
In Business Since:
2016
Nature of Business:
Manufacturing - Direct Exporter
Major Product Categories:
Organic And Natural, Beverages, Fine Food And Specialties, Fruits And Vegetables, Biscuits And Confectioneries, Raw Materials And Food Ingredients
Current Export Markets:
United States of America, New Zealand, Australia
Instead of going out-of-town to enjoy Pampanga's pindang damulag or Malabon's puto pao, two individuals have made it possible to enjoy their city's specialties at the comfort of your own home.
It's a dessert in itself, with its bold sweetness, subtle tart, and fruity notes.
Taking a tour from north to south, one will discover that adobo varies not only in taste but also in the ingredients used and the cooking methods applied.