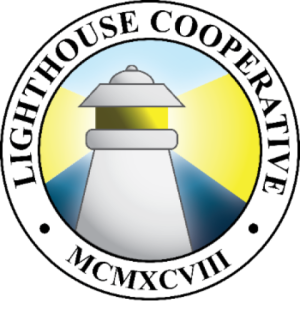 LIGHTHOUSE COOPERATIVE
Lighthouse Cooperative is a church-based cooperative whose membership is
confined with the Victory Christian Fellowship-Tuguegarao City. Rosauro "Pastor Ross"
Resuello and two other members of the VCF-Tuguegarao felt the need of organizing a
cooperative in order to help provide important social and economic services to some of
its needy members and to help advance the ideals of the Church.
Thus, in August 1998, the Lighthouse Cooperative was born having been
registered with the Cooperative Development Authority. The major objectives of the
cooperative were defined into three namely: a) to help provide for the programs and
projects of the VCF-Tuguegarao; b) to generate employment for its members; and c) to
provide additional investment, income, and savings opportunities for its members.
Membership started with only a few of about 23 people. The capital was very meager
with only P3,750.00 upon registration with the Cooperative Development Authority.
Since the capital was very limited, the cooperative started with catering services
where the people received a very modest allowance as they worked in the cooperative.
ABOUT THE COMPANY
Company Name:
LIGHTHOUSE COOPERATIVE
Company Website:
In Business Since:
1998
Nature of Business:
Retailing
Major Product Categories:
Organic And Natural, Equipment and Services, Beverages, Fine Food And Specialties, Snacks And Crispy Savory Food Products

Instead of going out-of-town to enjoy Pampanga's pindang damulag or Malabon's puto pao, two individuals have made it possible to enjoy their city's specialties at the comfort of your own home.
It's a dessert in itself, with its bold sweetness, subtle tart, and fruity notes.
Taking a tour from north to south, one will discover that adobo varies not only in taste but also in the ingredients used and the cooking methods applied.