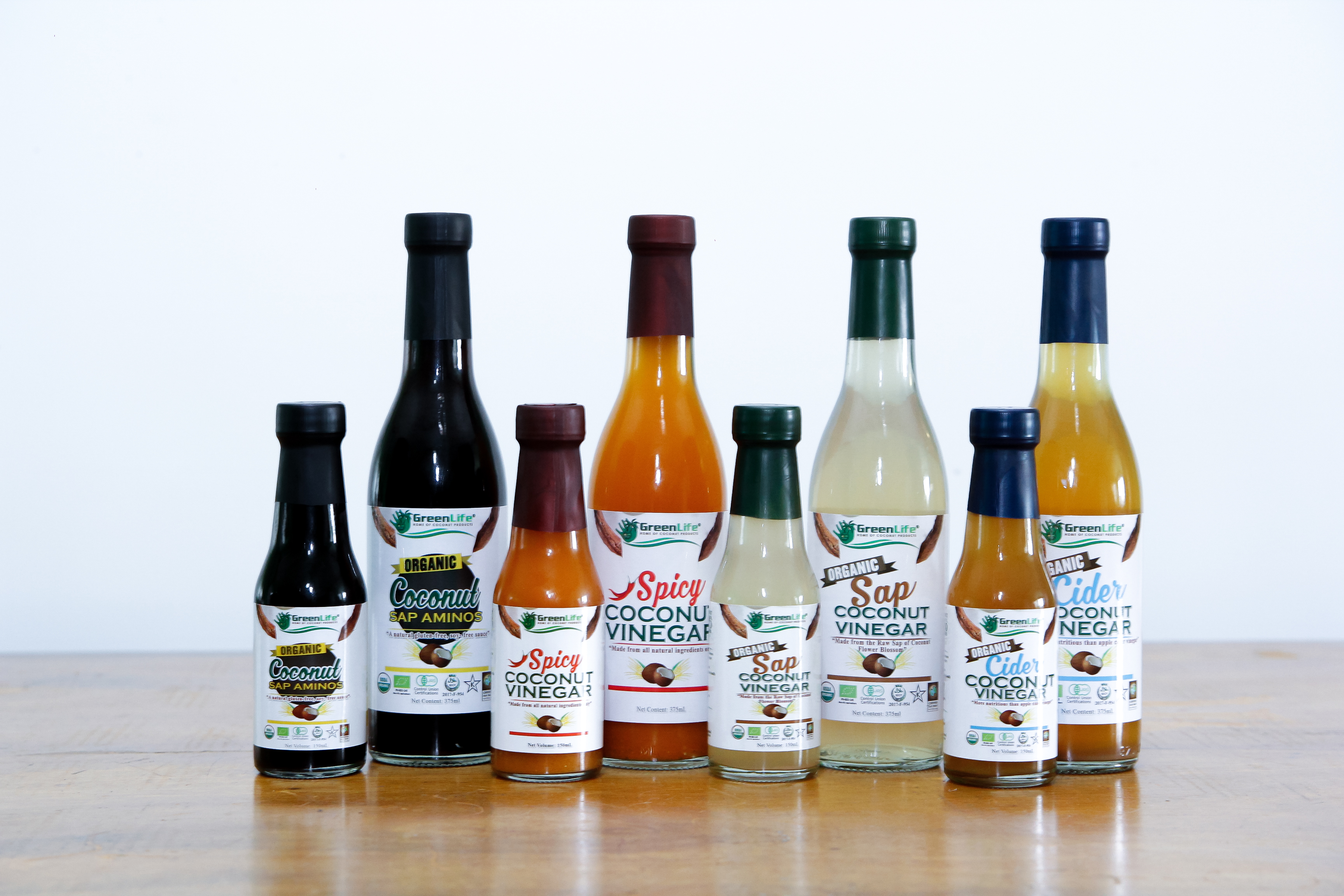 GREENLIFE HOME OF COCONUT PRODUCTS INC.
The coconut tree is widely known as the "Tree of Life" because it can be used in a multitude of ways for food and livelihood. Everything from its fruit can be consumed and processed into different food and health products. This can be in the form of fiber, fruit (or meat), milk, oil, and water. There is so much potential with the things that can be made from coconuts which in turn, can provide livelihood.
With that in mind, Greenlife Coconut Products Philippines Inc. was established in 2009 as a social enterprise that manufactures premium and organic fairtrade coconut products.
Our mission is to help our coconut farmers in the Quezon province, where we source and produce our products. These include organic coconut vinegar, organic coconut sap aminos, coconut spirit, coconut sugar, coconut flour, organic VCO, and cosmetics.
We are passionate about developing our products which has significant connection with my our founder's father, Francisco Rubio. He has a wealth of knowledge and experience in the coconut industry since he was raised in a coconut farming community on the remote island of Jomalig, Quezon province. Innovative in nature, our founder's father was the first to introduce to the market "Kakang Gata," ready-made coconut milk in 1989.
Afterwards, he developed a VCO process that utilizes the ANH(Absolute-No-Heat) method. Furthermore, he introduced the VCO Standardization for small VCO producers to aid them in maintaining the quality and safety of their products. This allowed them to comply with the Philippine National Standards agency.
All these milestones achieved by Mr. Rubio reinforce our company's commitment to product excellence and uplifting our coconut manufacturing industry. By 2015, we received our certifications as an Organic Manufacturer from these international accrediting bodies: EU, JAS, USDA-NOP. This also led to securing our HALAL, Kosher, and FairTSA seals. As a result, we were able to export our products to countries like China, South Korea, France, UAE, Canada and the USA.
Making an impact in the lives of coconut farmers is our primary social responsibility and a top priority. Our goal is to promote and increase the demand for our products. This will allow us to buy more raw materials from our farmers and pave the way to generate more income for their families.
We invite you to look closer at our organic coconut products, income potential, health benefits, and lastly help make a difference in the lives of our Filipino coconut farmers.
Ready to take the next step? Contact us today.
ABOUT THE COMPANY
Company Name:
GREENLIFE HOME OF COCONUT PRODUCTS INC.
Company Website:
In Business Since:
2009
Nature of Business:
Manufacturing - Direct Exporter
Major Product Categories:
Beverages
Current Export Markets:
France, Malaysia, United Arab Emirates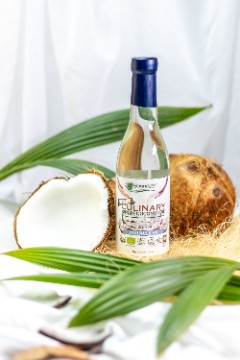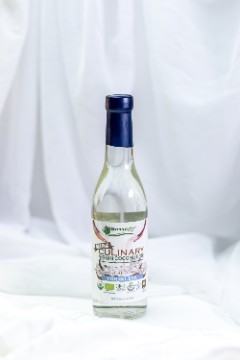 Instead of going out-of-town to enjoy Pampanga's pindang damulag or Malabon's puto pao, two individuals have made it possible to enjoy their city's specialties at the comfort of your own home.
It's a dessert in itself, with its bold sweetness, subtle tart, and fruity notes.
Taking a tour from north to south, one will discover that adobo varies not only in taste but also in the ingredients used and the cooking methods applied.