Sunakku Mushroom Crackling (Shiitake Chichasroom)
Product Description:
Mushroom in disguise. Reward your taste buds with this guilt-free goodness. Made into a crunchy, light, yet distinctly intensified flavored crackers. Perfectly crafted to satisfy your craving.
Market Availability:
ASEAN/ANZ, Middle East & Africa, Americas
Net Weight per Pack:
3 Servings
Allergen:
Ingredients/raw materials used:
Major Export Markets:
Australia, United Arab Emirates, United States of America
Certifications:
FDA-LTO/CPR
Packaging:
Aluminum Pouch
Minimum Order Size:
500 To 530 Boxes - 1 1x20 Container
Category:
Snacks And Crispy Savory Food Products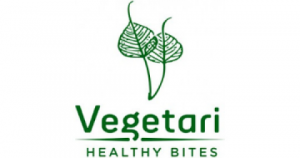 Established in 2005 by Arvin Kisig G. Lopez, Vegetari Healthy Bites is committed to offering healthy, vegetarian snacks that not only taste great but are also good for the body. Before Vegetari, Lopez was already offering seaweed tempura chips as one of the appetize... [Read more]
Instead of going out-of-town to enjoy Pampanga's pindang damulag or Malabon's puto pao, two individuals have made it possible to enjoy their city's specialties at the comfort of your own home.
It's a dessert in itself, with its bold sweetness, subtle tart, and fruity notes.
Taking a tour from north to south, one will discover that adobo varies not only in taste but also in the ingredients used and the cooking methods applied.