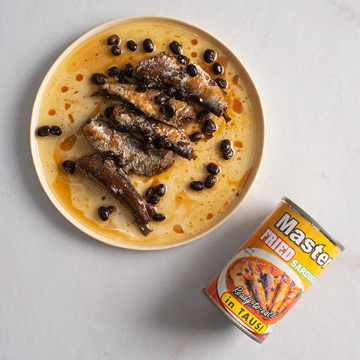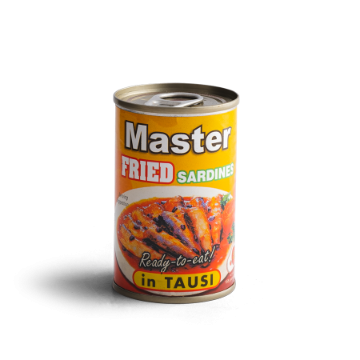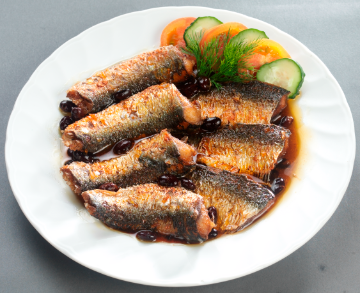 Master Fried Sardines In Tausi
Product Description:
Master Fried Sardines in Tausi is fried in natural oil and tausi, fermented, salted black soybeans. These sardines have an intense salty and savory flavor thanks to the black beans and are perfect on top of rice or as an ingredient in savory dishes like pasta, vegetable dishes, salads, and more.
Market Availability:
China, East Asia, Europe, Middle East & Africa, Americas
Net Weight per Pack:
155g X 50, 155g X 100
Ingredients/raw materials used:
Fried Sardines, Soybean Oil, Water, Sugar, Iodized Salt, Seasoning, Monosodium Glutamate, Salted Bla
Major Export Markets:
Asia, North America, Middle East
Certifications:
FDA-LTO/CPR, EU
Packaging:
Category:
Fine Food And Specialties, Seafood And Marine Products
Export Ready?: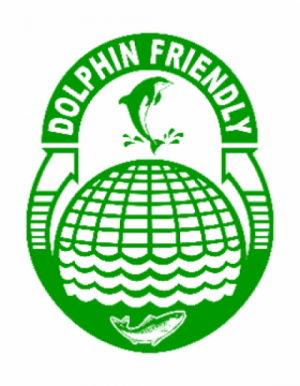 Universal Canning, Inc. (UCI) is one of the largest seafood processing and marine conglomerates in the Philippines. We are involved in Deep Sea Fishing, Ice Production, Cold Storage and Blast Freezing, Dry-Docking and Ship Repair, Fish Meal Production, and Processing of Canned, D... [Read more]
Instead of going out-of-town to enjoy Pampanga's pindang damulag or Malabon's puto pao, two individuals have made it possible to enjoy their city's specialties at the comfort of your own home.
It's a dessert in itself, with its bold sweetness, subtle tart, and fruity notes.
Taking a tour from north to south, one will discover that adobo varies not only in taste but also in the ingredients used and the cooking methods applied.