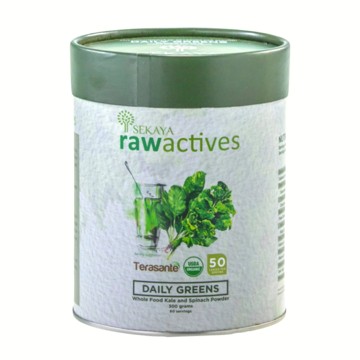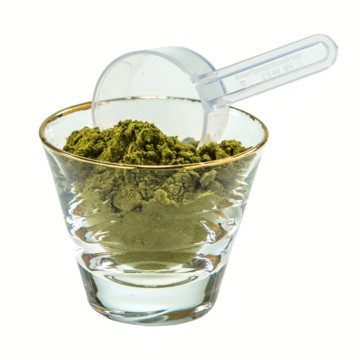 Sekaya Raw Actives Daily Greens, Organic
Product Description:
Provides micronutrients needed for energy metabolism and vascular health Daily Greens is made from organic spinach and kale that provides you the micronutrients and phytonutrients needed for energy metabolism, detoxification and vascular health. Each 5g serving is equivalent to 50 leaves of spinach and kale. Comes in a 300g can. Sekaya Raw Actives is a curated line of nutrient-dense superfoods to boost your health and help keep you active. Our products are: Plant-based - Made from whole plant foods minimally processed to keep the phytoactives and nutrients intact, Clean - Free of chemicals and pesticides, and manufactured in a pharma-grade facility to ensure purity of each product, Convenient - Comes in easy-to-dissolve powder so you can have your superfoods anytime, anywhere, Functional - Scientifically and traditionally proven to boost your health and help keep you active. Quite simply, they are nutrient-dense whole plant foods in powdered form
Market Availability:
South Asia, ASEAN/ANZ, China, East Asia
Net Weight per Pack:
300g
Allergen:
Ingredients/raw materials used:
Terasante Organic Spinach, Terasante Organic Kale
Process/es:
Dehydration / Drying
Major Export Markets:
None
Minimum Order Size:
Pallet
Category:
Raw Materials And Food Ingredients, Organic And Natural, Organic And Natural, Organic And Natural, Fruits And Vegetables, Fine Food And Specialties, Beverages, Beverages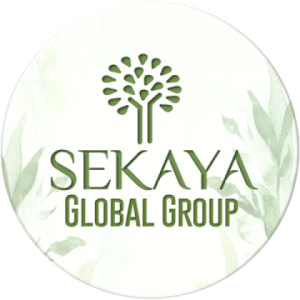 Synnovate is dedicated to deliver the highest quality ingredients from medicinal plant extracts and plant-based health ingredients. [Read more]
Instead of going out-of-town to enjoy Pampanga's pindang damulag or Malabon's puto pao, two individuals have made it possible to enjoy their city's specialties at the comfort of your own home.
It's a dessert in itself, with its bold sweetness, subtle tart, and fruity notes.
Taking a tour from north to south, one will discover that adobo varies not only in taste but also in the ingredients used and the cooking methods applied.