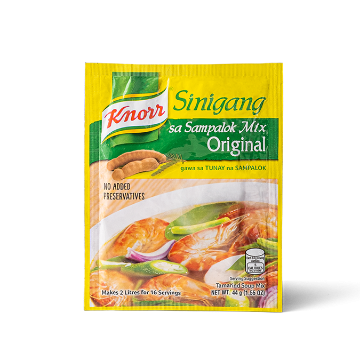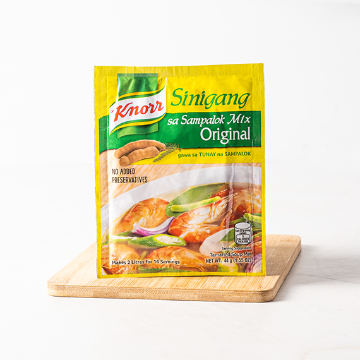 Knorr Sinigang sa Sampalok Mix Original
Product Description:
null
Market Availability:
Net Weight per Pack:
12 X 12 X 22.00G
Allergen:
Ingredients/raw materials used:
iodized salt,food acid(E330),flavor enhancers(E621,ribonucleotide),tamarind,wheatflour,thickenerE415
Process/es:
Major Export Markets:
null
Certifications:
Category:
Raw Materials And Food Ingredients
Export Ready?:
The Philippine Grocers Food Exports, Inc. is one of the subsidiary companies of Elson's Enterprises Inc. It is the first Indian-owned Filipino company exp... [Read more]
Instead of going out-of-town to enjoy Pampanga's pindang damulag or Malabon's puto pao, two individuals have made it possible to enjoy their city's specialties at the comfort of your own home.
It's a dessert in itself, with its bold sweetness, subtle tart, and fruity notes.
Taking a tour from north to south, one will discover that adobo varies not only in taste but also in the ingredients used and the cooking methods applied.