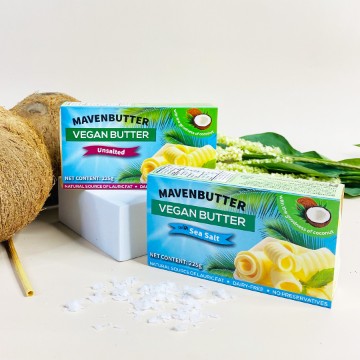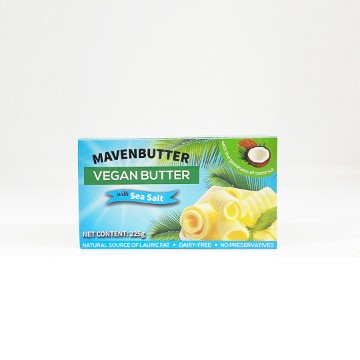 Maven Vegan Butter
Product Description:
Better than butter, Maven Vegan Butter is a dairy-free alternative made from top quality coconut oil. It tastes, smells, spreads, melts, and even burns just like the real thing and as close to dairy butter as one can get without milking a cow! Maven Vegan Butter is rich in lauric acid which could aid in weight loss and protect against certain diseases*, among other benefits. Comes in two variants, unsalted and with sea salt. Also available for private labelling or co-branding.
Variants:
225g with Sea Salt, 225g Unsalted
Market Availability:
Worldwide
Net Weight per Pack:
225g
Allergen:
Ingredients/raw materials used:
Coconut Oil
Major Export Markets:
China, Japan, United States of America
Certifications:
FDA-LTO/CPR, HACCP, Organic, Halal, GMP, FSSC 22000, 9001, 14001, 45001
Packaging:
Parchment With Sleeve Wrapping
Minimum Order Size:
Category:
Fine Food And Specialties, Fruits And Vegetables, Biscuits And Confectioneries, Organic And Natural, Raw Materials And Food Ingredients, Raw Materials And Food Ingredients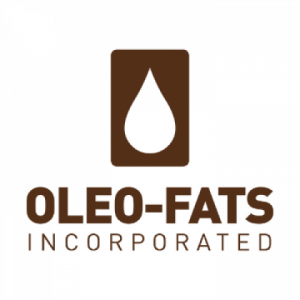 Oleo-Fats manufactures a variety of coconut-based specialty fats, oils, and ingredients for the local and international food industry. Our extensive export portfolio provides a ticket to the health benefits of Philippine coconuts. Our products are infused with coconut-based ingredients fo... [Read more]
Instead of going out-of-town to enjoy Pampanga's pindang damulag or Malabon's puto pao, two individuals have made it possible to enjoy their city's specialties at the comfort of your own home.
It's a dessert in itself, with its bold sweetness, subtle tart, and fruity notes.
Taking a tour from north to south, one will discover that adobo varies not only in taste but also in the ingredients used and the cooking methods applied.