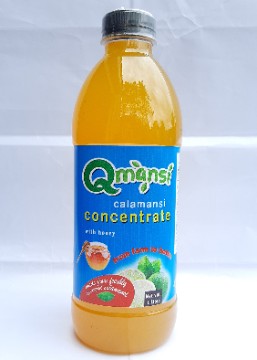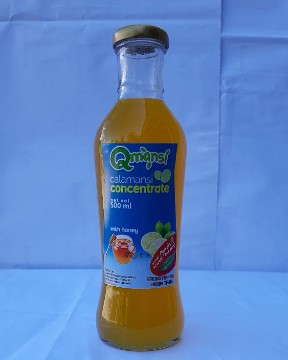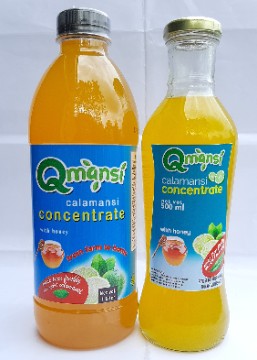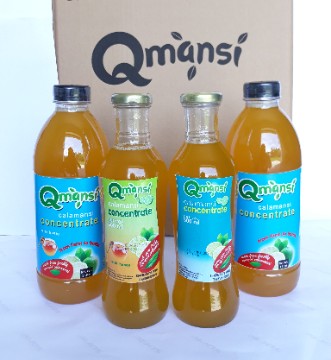 QMANSI CALAMANSI WITH HONEY CONCENTRATE
Product Description:
Qmansi offers new flavor! From freshly squeezed calamansi together with sweet and healthy wild honey makes our calamansi with honey juice. Perfect for those who wants their calamansi juice on the sweeter side. INSTRUCTION: Qmansi 1 Liter Calamansi w/ Honey Concentrate makes a 6 Liters calamansi with honey juice. 200mL of Qmansi Calamansi with Honey Concentrate makes 1.2L calamansi with honey Juice. Just add 1 Liter (hot or cold – depending on your preference) water to the mixture.
Variants:
500ML GLASS BOTTLE, 1 LITER PET BOTTLE
Market Availability:
Allergen:
Ingredients/raw materials used:
Calamansi Extract, Purified Water, Sugar, Wild Honey, Citric Acid, Xanthan Gum, Sodium Benzoate, And Ascorbic Acid
Sources:
Major Export Markets:
None
Certifications:
FDA-LTO/CPR
Minimum Order Size:
12 Pieces
Category:
Organic And Natural, Beverages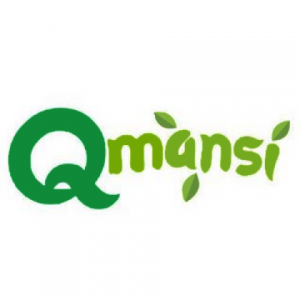 ABOUT US MIF Processing Plant has been established to process healthy fruit products "fresh from farm to bottle" and / or... [Read more]
Instead of going out-of-town to enjoy Pampanga's pindang damulag or Malabon's puto pao, two individuals have made it possible to enjoy their city's specialties at the comfort of your own home.
It's a dessert in itself, with its bold sweetness, subtle tart, and fruity notes.
Taking a tour from north to south, one will discover that adobo varies not only in taste but also in the ingredients used and the cooking methods applied.