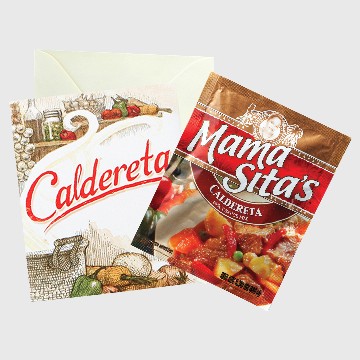 Mama Sita's Spicy Sauce (Caldereta) Mix 50g With Caldereta Card
Product Description:
Mama Sita's festive favorite Caldereta Mix can be given away with the perfect card accompaniment! Write your dedication and greetings in a lovely card that suits the gift of flavor that you are giving.
Market Availability:
Worldwide
Net Weight per Pack:
24 X 50g
Allergen:
Ingredients/raw materials used:
Tomato Powder, Cane Sugar, Salt, Flavour Enhancer (E621), Onion Powder, Spices (paprika, Chili Powder, Oregano Powder, Basil Powder And Rosemary Powder), Garlic Powder, Rice Flour, Acidity Regulator (E330) And Annatto Powder
Process/es:
Mixing, Sieving, Packing
Sources:
Major Export Markets:
Australia, Canada
Certifications:
FDA-LTO/CPR, HACCP, Halal, FSSC,GMP
Packaging:
Minimum Order Size:
Category:
Raw Materials And Food Ingredients, Fine Food And Specialties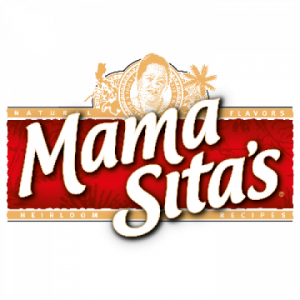 At the heart of a great childhood memory, there's usually a busy kitchen, a warm stove, a simmering pot, and a loving mom. As the eldest child in her family, Teresita 'Mama Sita' Reyes grew up collecting invaluable lessons in kitchens in marketplaces, farms, and wayside eateri... [Read more]
Instead of going out-of-town to enjoy Pampanga's pindang damulag or Malabon's puto pao, two individuals have made it possible to enjoy their city's specialties at the comfort of your own home.
It's a dessert in itself, with its bold sweetness, subtle tart, and fruity notes.
Taking a tour from north to south, one will discover that adobo varies not only in taste but also in the ingredients used and the cooking methods applied.