Organic Dark Coconut Flower Syrup 370ml
Product Description:
Best used to drizzle over pancakes, waffles, ice cream, breakfast cereal, oatmeal, granola, and cocktails. We are 100% Organic from farm to finished products. Working in the unspoiled nature and with the local communities in Palawan, we are determined to protect the diversity of both plants and animals and the welfare of farmed and wild species. We avoid damaging or wasting natural resources just as we are constantly reducing our carbon footprint through sustainable practices. We give more than we take.
Variants:
370ml, Sweetener
Market Availability:
South Asia, Europe, Americas
Net Weight per Pack:
370ml
Allergen:
Ingredients/raw materials used:
Coconut Flower Sap
Process/es:
Bottling, Pasteurization, Evaporation
Sources:
Major Export Markets:
Australia, Denmark, United States of America
Certifications:
BRC, FDA-LTO/CPR, Kosher, HACCP, Organic, Halal, SMETA, SAFA, GLUTEN-FREE
Packaging:
Minimum Order Size:
Category:
Organic And Natural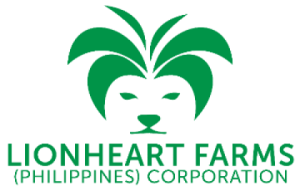 Lionheart Farms, established in 2014, is committed to providing high-quality, sustainable, and healthy coconut products by revolutionizing the coconut farming industry through regenerative, sustainable smart farming practices. Our vision seeks to create a more inclusive and equitable enviro... [Read more]
Instead of going out-of-town to enjoy Pampanga's pindang damulag or Malabon's puto pao, two individuals have made it possible to enjoy their city's specialties at the comfort of your own home.
It's a dessert in itself, with its bold sweetness, subtle tart, and fruity notes.
Taking a tour from north to south, one will discover that adobo varies not only in taste but also in the ingredients used and the cooking methods applied.