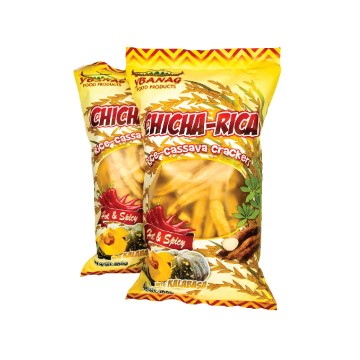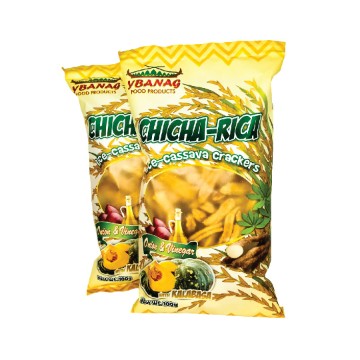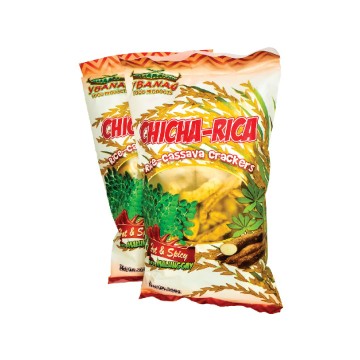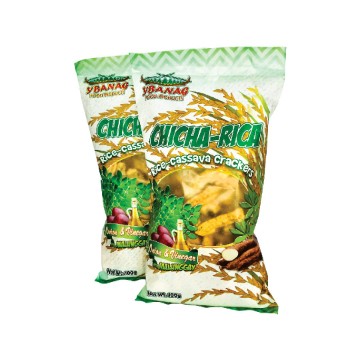 Chicharica
Product Description:
Chicharica is made of cassava crackers that is flavored with Kalabasa and Malunggay. It's really healthy and good because of the combination of different vegetables. Highly recommended for parents who can't feed their children with vegetables.
Variants:
Kalabasa (onion Vinegar, Hot and Spicy) Malunggay (Onion and Vinegar and Hot and Spicy)
Market Availability:
Net Weight per Pack:
100g
Ingredients/raw materials used:
Processed Carabao Skin, Seasoning and Vegetable Oil
Process/es:
Sources:
Major Export Markets:
Manila, Baguio, Ilocos
Certifications:
FDA-LTO/CPR,
Minimum Order Size:
1 Bale
Category:
Snacks And Crispy Savory Food Products
Export Ready?: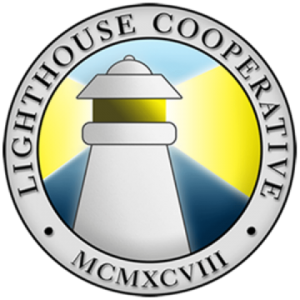 Lighthouse Cooperative is a church-based cooperative whose membership is confined with the Victory Christian Fellowship-Tuguegarao City. Rosauro "Pastor Ross" Resuello and two other members of the VCF-Tuguegarao felt the need of organizing a cooperative in order to help provide... [Read more]
Instead of going out-of-town to enjoy Pampanga's pindang damulag or Malabon's puto pao, two individuals have made it possible to enjoy their city's specialties at the comfort of your own home.
It's a dessert in itself, with its bold sweetness, subtle tart, and fruity notes.
Taking a tour from north to south, one will discover that adobo varies not only in taste but also in the ingredients used and the cooking methods applied.