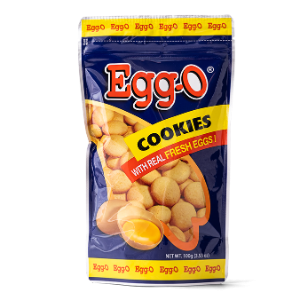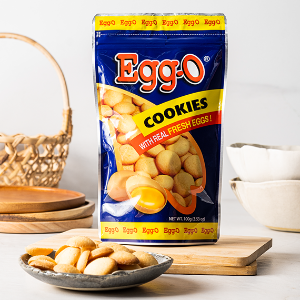 EGG-O
Product Description:
Cookies (Butter Flavor)
Market Availability:
Net Weight per Pack:
Allergen:
Eggs, Containing Gluten
Ingredients/raw materials used:
null
Major Export Markets:
null
Certifications:
FDA-LTO/CPR, Halal
Packaging:
100 x 24 pcs per case
Minimum Order Size:
1000 cases (subject to approval)
Category:
Biscuits And Confectioneries
Export Ready?:
Jocker's Food Industries (JFI) offers quality snacks at affordable prices. The company is proudly on its way to being one of the top fast-moving consumer goods industries in the Philippines.With Sugo Peanuts, Peas-O, Peas, Egg O Cookies, Kit Crackers, Mik-Mik Milk Powder,... [Read more]
Instead of going out-of-town to enjoy Pampanga's pindang damulag or Malabon's puto pao, two individuals have made it possible to enjoy their city's specialties at the comfort of your own home.
It's a dessert in itself, with its bold sweetness, subtle tart, and fruity notes.
Taking a tour from north to south, one will discover that adobo varies not only in taste but also in the ingredients used and the cooking methods applied.