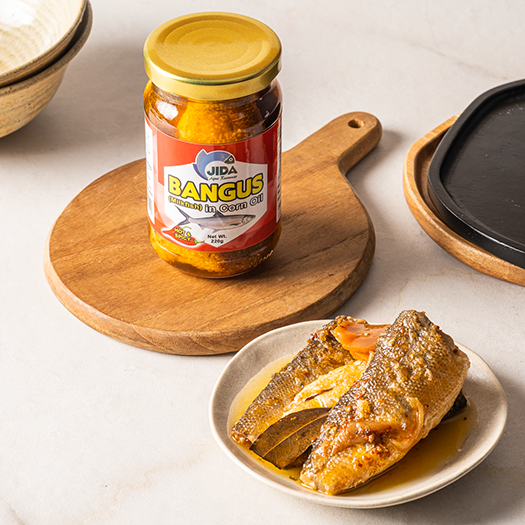 Milkfish Bangus in Corn Oil Hot and Spicy (220grams)
Product Description:
Bottled Bangus in Corn Oil with chili
Market Availability:
South Asia, China
Net Weight per Pack:
220grams
Ingredients/raw materials used:
Bangus (Milkfish), Chili flakes, salt, pepper leaf, pepper corn, carrots, bell pepper
Major Export Markets:
null
Certifications:
FDA-LTO/CPR
Packaging:
12oz Glass Bottle
Minimum Order Size:
240 bottles
Category:
Seafood And Marine Products
Export Ready?:
JIDA Aqua Resources is a market leader known for producing healthy aquamarine products for its customers. From bangus (milkfish) and prawns to an array of fish, the company continues to grow and sustain leaders... [Read more]
Instead of going out-of-town to enjoy Pampanga's pindang damulag or Malabon's puto pao, two individuals have made it possible to enjoy their city's specialties at the comfort of your own home.
It's a dessert in itself, with its bold sweetness, subtle tart, and fruity notes.
Taking a tour from north to south, one will discover that adobo varies not only in taste but also in the ingredients used and the cooking methods applied.