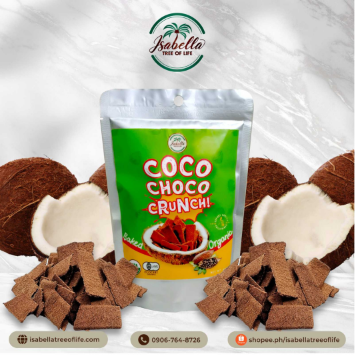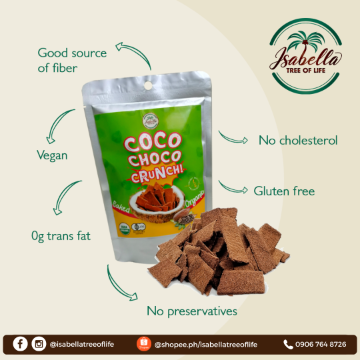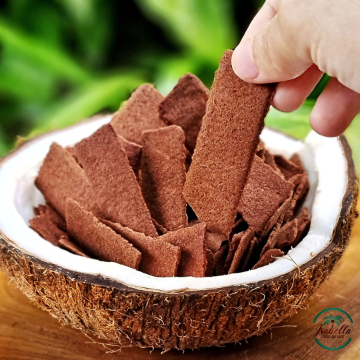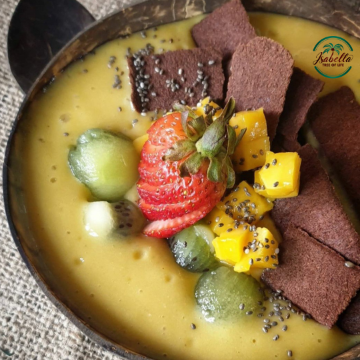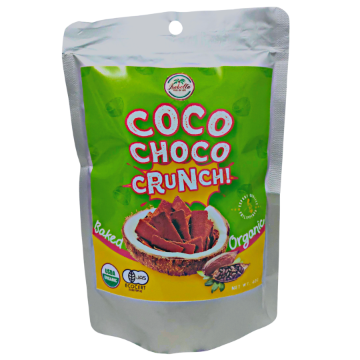 BAKED COCO CHOCO CRUNCH
Product Description:
Baked & Organic Guilt-Free Snacks. Every bite of goodness comes with a guilt-free treat. Isabella Coco Choco Crunch is made from an organic fusion of high-quality coconut meat, roasted cacao beans, and coconut nectar. All baked to provide you with a satisfying, healthy snacking experience! Coco Choco is so Crunchy! Nutritious snacks are so Healthy!
Market Availability:
ASEAN/ANZ
Net Weight per Pack:
40 Grams
Allergen:
Ingredients/raw materials used:
Baked Organic Coconut Meat With Roasted Cacao Beans And Coconut Nectar
Major Export Markets:
Germany, Philippines, United Arab Emirates
Certifications:
FDA-LTO/CPR, Organic
Packaging:
Aluminum Pouch
Minimum Order Size:
250 Pcs
Category:
Fruits And Vegetables, Snacks And Crispy Savory Food Products, Organic And Natural, Organic And Natural, Raw Materials And Food Ingredients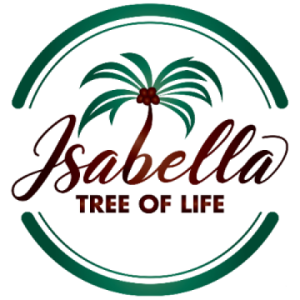 "ISABELLA" means "Beautiful," taken from the Filipino word for one -- "ISA" -- and the Italian word for beautiful, "BELLA." The brand name ISABELLA, therefore, connotes oneness with nature's beauty. Traditional beliefs dub the coconut palm "The Tree of Life," th... [Read more]
Instead of going out-of-town to enjoy Pampanga's pindang damulag or Malabon's puto pao, two individuals have made it possible to enjoy their city's specialties at the comfort of your own home.
It's a dessert in itself, with its bold sweetness, subtle tart, and fruity notes.
Taking a tour from north to south, one will discover that adobo varies not only in taste but also in the ingredients used and the cooking methods applied.