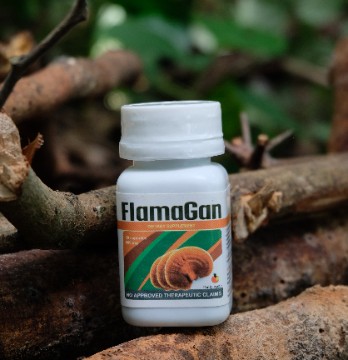 FLAMAGAN
Product Description:
Flamagan is a natural herbal supplement formulated with herbs traditionally used and scientifically validated to curb bad systemic inflammation: Ganoderma Lucidum, turmeric rhizome, Centella leaves, and coleus sp. Leaves. It assists in the healing of localized damage caused by NSAIDs (non-steroidal anti-inflammatory drugs) which may cause peptic ulcers, kidney damage, and heart disease, and worsening of arthritis. The product is registered as a food supplement with NO APPROVED THERAPEUTIC CLAIM.
Variants:
30's bottle, 120's bottle, blister box 30's
Market Availability:
Net Weight per Pack:
600mg/caps
Allergen:
Ingredients/raw materials used:
Process/es:
Extraction, Compounding, Encapsulation
Sources:
Major Export Markets:
None
Certifications:
FDA-LTO/CPR
Packaging:
Bottle, Blisters
Minimum Order Size:
Category:
Fine Food And Specialties
Instead of going out-of-town to enjoy Pampanga's pindang damulag or Malabon's puto pao, two individuals have made it possible to enjoy their city's specialties at the comfort of your own home.
It's a dessert in itself, with its bold sweetness, subtle tart, and fruity notes.
Taking a tour from north to south, one will discover that adobo varies not only in taste but also in the ingredients used and the cooking methods applied.