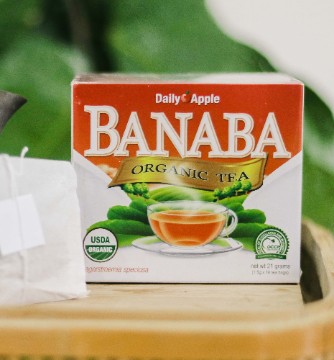 BANABA TEA
Product Description:
Banaba leaves are a traditional Filipino herbal tea used for diabetes. Its antidiabetic activity was first reported to science by a Filipino scientist in the late 1940s. It was later discovered to also have weight loss properties and is now commonly used in nutraceutical products in the US.
Variants:
box of 14 teabag, teacut, kg, pouch
Market Availability:
Net Weight per Pack:
1.5g
Allergen:
Ingredients/raw materials used:
Organic Banaba
Process/es:
Drying, Grinding, Sieving, Tea Bagging, Packing
Sources:
Major Export Markets:
None
Certifications:
FDA-LTO/CPR
Packaging:
Box,teacut,kg, Pouch
Minimum Order Size:
Category:
Beverages, Fine Food And Specialties, Organic And Natural
Instead of going out-of-town to enjoy Pampanga's pindang damulag or Malabon's puto pao, two individuals have made it possible to enjoy their city's specialties at the comfort of your own home.
It's a dessert in itself, with its bold sweetness, subtle tart, and fruity notes.
Taking a tour from north to south, one will discover that adobo varies not only in taste but also in the ingredients used and the cooking methods applied.