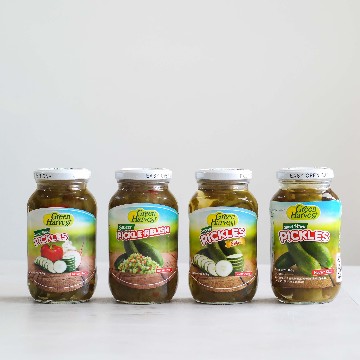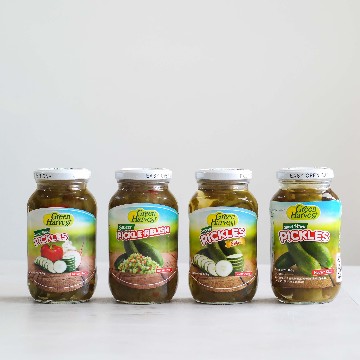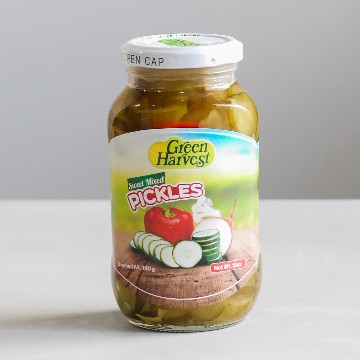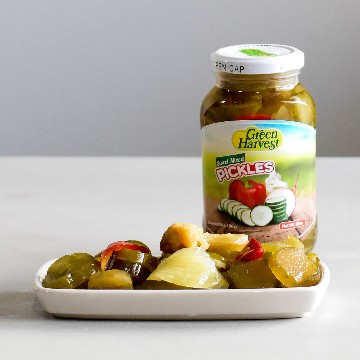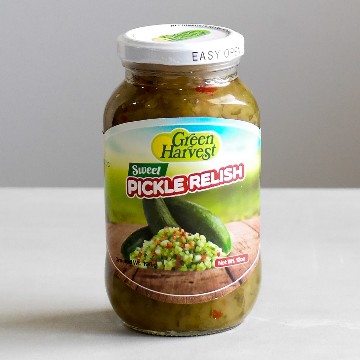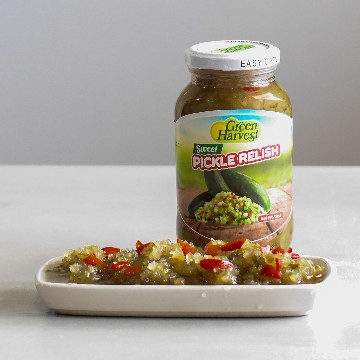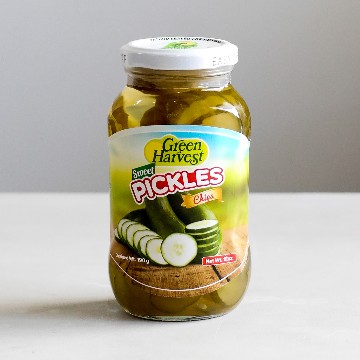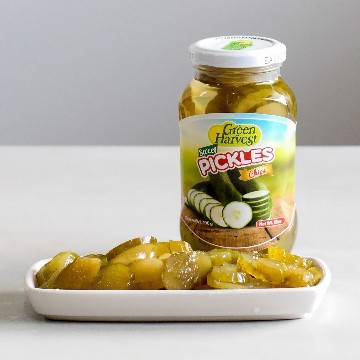 GH PICKLED CUCUMBER
Product Description:
Product prepared from brined cucumber, added with sugar, vinegar and other ingredients process at desired temperature and time.
Variants:
8oz, 12oz, 24oz, 32oz, 340g, 700g
Market Availability:
Net Weight per Pack:
8oz 12oz 24oz 32oz 340g 700g
Allergen:
Ingredients/raw materials used:
Sugar, Vinegar, Turmeric
Process/es:
Pasteurization
Sources:
GH Foods Cucumber Growers
Shelf Life:
1 Year (pouches) , 2 Years (bottles)
Major Export Markets:
None
Certifications:
FDA-LTO/CPR, HACCP, GMP
Packaging:
Pouches, Bottles
Minimum Order Size:
Category:
Fruits And Vegetables, Fruits And Vegetables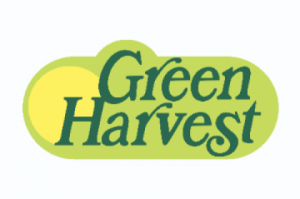 Green Harvest Food Inc. made its way into the food industry in 1998. Hailing from the province of Negros Occidental, manufacturing and marketing sweetened Nata de Coco (in red, white, green, mango, strawberry and pandan flavor), sweetened Kaong (in white, red & green), and Sweet Cucumber Pick... [Read more]
Instead of going out-of-town to enjoy Pampanga's pindang damulag or Malabon's puto pao, two individuals have made it possible to enjoy their city's specialties at the comfort of your own home.
It's a dessert in itself, with its bold sweetness, subtle tart, and fruity notes.
Taking a tour from north to south, one will discover that adobo varies not only in taste but also in the ingredients used and the cooking methods applied.