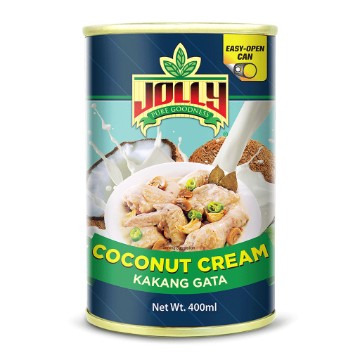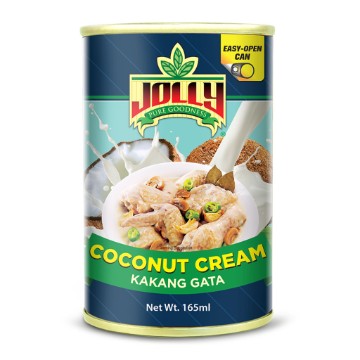 Jolly Coconut Cream (Kakang Gata)
Product Description:
Thicker and creamier than coconut milk and ideal for dairy-free recipes (as a healthier substitute for heavy creams, butter and oil), Jolly Coconut Cream gives a fuller and richer upgrade to soups, sauces, curries, and decadent desserts.
Market Availability:
Worldwide
Ingredients/raw materials used:
Coconut Extract, Water, Monoglyceride (Emulsifier), CMC (Stabilizer), Polysorbate (Emulsifie), Xanthan Gum (Stabilizer), Sodium Metabisulfite (Color Enhancer)
Sources:
Major Export Markets:
None
Certifications:
FDA-LTO/CPR, Halal
Packaging:
Minimum Order Size:
Category:
Fruits And Vegetables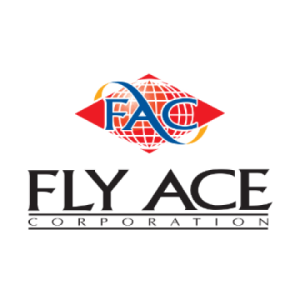 BRINGING THE BEST OF THE WORLD CLOSER TO FILIPINO HOMES For more than several decades, Fly Ace Corporation has been bringing top quality brands and food and beverage products in the Philippines, most of which are number one in their respective categories, securing its spot right in the... [Read more]
Instead of going out-of-town to enjoy Pampanga's pindang damulag or Malabon's puto pao, two individuals have made it possible to enjoy their city's specialties at the comfort of your own home.
It's a dessert in itself, with its bold sweetness, subtle tart, and fruity notes.
Taking a tour from north to south, one will discover that adobo varies not only in taste but also in the ingredients used and the cooking methods applied.