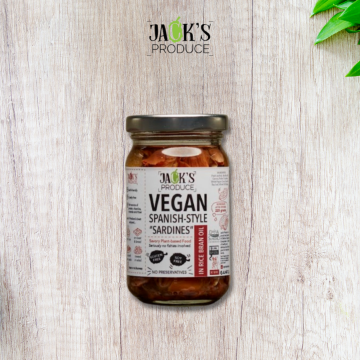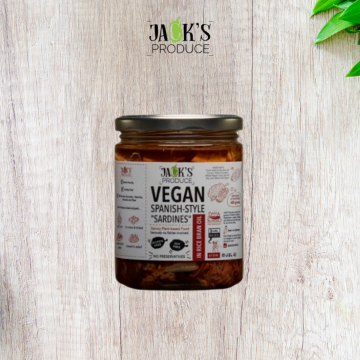 Jack's Produce Vegan Spanish-style Jackfruit "sardines" In Rice Bran Oil
Product Description:
Ready-to-eat plant-based vegan version of the popular Spanish-style sardines using local jackfruit as alternative ingredient to fish 100% Earth-friendly 100% Gluten-free 100% Healthy 100% Delicious
Market Availability:
Net Weight per Pack:
225g Or 480g
Allergen:
Ingredients/raw materials used:
Young Raw Jackfruit, Rice Bran Oil, Carrot, Pickled Cucumber, Bay Leaf, Seaweed, Seasalt, Whole Black Pepper, Ground Pepper
Process/es:
Bottling, High-pressure or Modified atmosphere packaging
Major Export Markets:
None
Certifications:
FDA-LTO/CPR
Minimum Order Size:
8 Boxes (24 Jars/box)
Category:
Fruits And Vegetables, Organic And Natural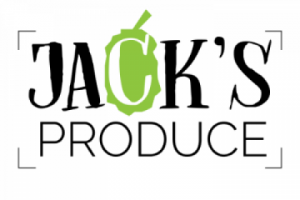 Dakila at Supremo Enterprises is the company behind the vegan brand Jack's Produce Vegan Spanish-style Jackfruit "sardines". The team behind Dakila at Supremo Enterprises is committed to provide strong brands that the market and the environment will benefit from: first, to provide a healthy... [Read more]
Instead of going out-of-town to enjoy Pampanga's pindang damulag or Malabon's puto pao, two individuals have made it possible to enjoy their city's specialties at the comfort of your own home.
It's a dessert in itself, with its bold sweetness, subtle tart, and fruity notes.
Taking a tour from north to south, one will discover that adobo varies not only in taste but also in the ingredients used and the cooking methods applied.