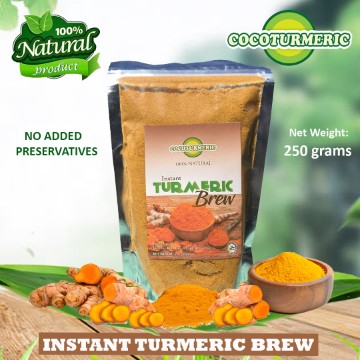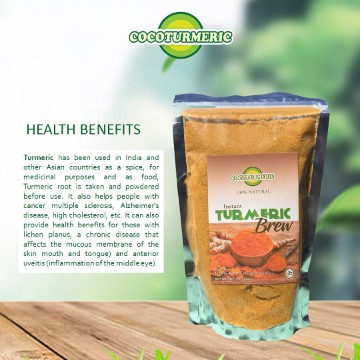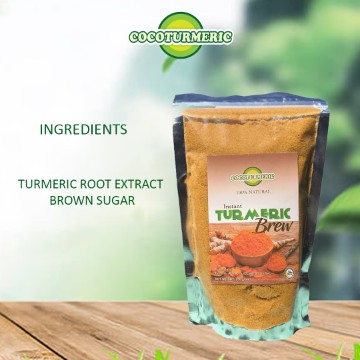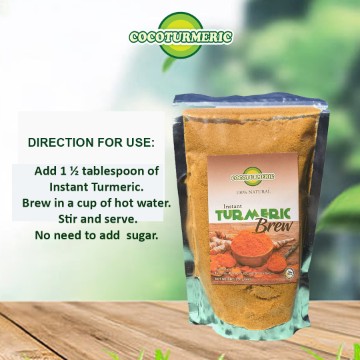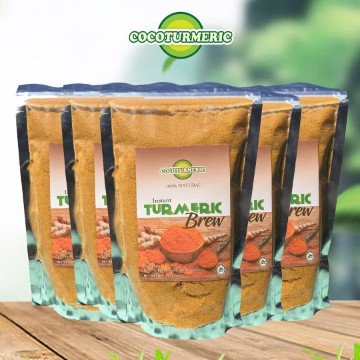 INSTANT TURMERIC BREW, 250grams
Product Description:
100% ALL-NATURAL NO PRESERVATIVES ADDED Ingredients: Turmeric Root Extract and Brown Sugar Direction: Add 1 ½ tablespoon of Instant Turmeric Brew in a cup of hot water. Stir and serve. No need to add sugar. Turmeric has been used in India and other Asian countries as a spice, for medicinal purposes, and as food. It helps people prevent with cancer, multiple sclerosis, Alzheimer's disease, high blood cholesterol, and other inflammatory diseases. #TurmericBrew #Turmeric
Variants:
10x12x24cm, Pouch, 250grams
Market Availability:
Worldwide
Net Weight per Pack:
250 Grams
Allergen:
Ingredients/raw materials used:
Turmeric Root Extract And Brown Sugar
Process/es:
Dehydration / Drying
Major Export Markets:
Philippines
Certifications:
FDA-LTO/CPR, Halal
Minimum Order Size:
1 Box - 24 Pouches
Category:
Organic And Natural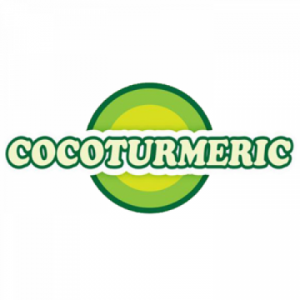 Cocoturmeric Health Products is a manufacturing company, who has dependable health products that use familiar and natural ingredients when combined produce comforting effects. Cocoturmeric means the union of coconut and turmeric. It is the healthiest juice drink ever made using a combinatio... [Read more]
Instead of going out-of-town to enjoy Pampanga's pindang damulag or Malabon's puto pao, two individuals have made it possible to enjoy their city's specialties at the comfort of your own home.
It's a dessert in itself, with its bold sweetness, subtle tart, and fruity notes.
Taking a tour from north to south, one will discover that adobo varies not only in taste but also in the ingredients used and the cooking methods applied.