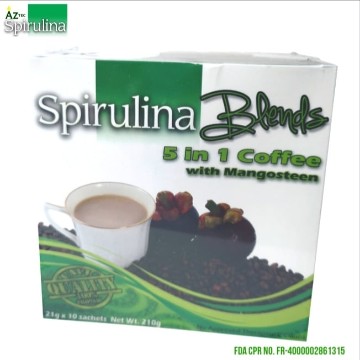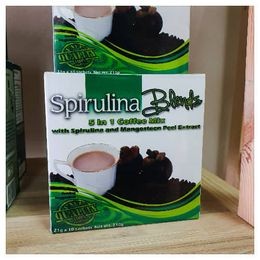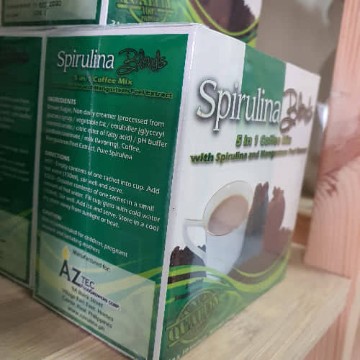 Aztec Spirulina Mangosteen 5in1 Non Acidic Coffee
Product Description:
Spirulina Mangosteen Coffee is made out of real Robusta coffee beans, pure high grade Spirulina, Mangosteen peel, Non-dairy creamer, brown sugar. Coffee Lovers will love this spirulina coffee because it is highly alkaline, non acidic, with no palpitations due to caffeine. The spirulina in the coffee counter balances the side effects making it easier for the drinker to stay on focus and feel its detoxifying effects. Per box contains 10 sachets of 21 grams Spirulina Mangosteen 5in1 Coffee.
Market Availability:
Worldwide
Ingredients/raw materials used:
Spirulina, Mangosteen, Robusta Coffee Beans, Brown Sugar, Stabilizers, Non Dairy Creamer,
Process/es:
Food Additives
Sources:
Major Export Markets:
United States of America
Certifications:
FDA-LTO/CPR
Category:
Beverages, Organic And Natural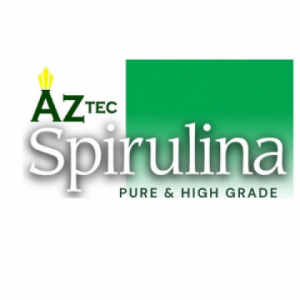 Started as a family owned Spirulina microfarm in Cainta Rizal in 2008, Eng. Pol Puente and his family saw the potentials of growing quality Spirulina due to its medical and health benefits, including the prevention and treatment of diseases. Based on scientific studies Spirulina has sever... [Read more]
Instead of going out-of-town to enjoy Pampanga's pindang damulag or Malabon's puto pao, two individuals have made it possible to enjoy their city's specialties at the comfort of your own home.
It's a dessert in itself, with its bold sweetness, subtle tart, and fruity notes.
Taking a tour from north to south, one will discover that adobo varies not only in taste but also in the ingredients used and the cooking methods applied.