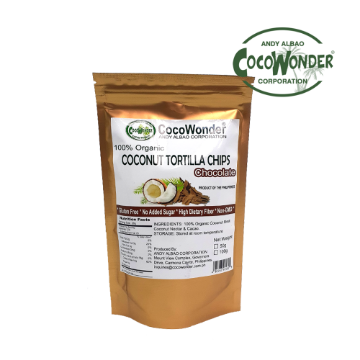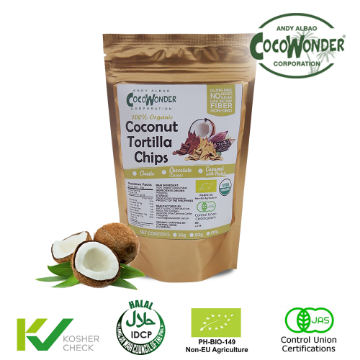 COCONUT TORTILLAS CHIPS
Product Description:
ANDY ALBAO CocoWonder COCONUT TORTILLA CHIPS is oven toasted and not fried, a healthy snack food that made of Coconut Ingredients. COCONUT TORTILLA CHIPS is Vegan, Gluten Free, Low Glycemic Index, High Dietary Fiber, Cholesterol Free, Low Carbohydrates and Non-GMO. COCONUT TORTILLA CHIPS are available in; 1) CLASSIC - Coconut Meat and Coconut Water 2) CHOCOLATE - Coconut Meat, Cacao and Coconut Nectar Sugar. 3) SALTED CARAMEL - Coconut Meat, Coconut Nectar Sugar and Sea Salt
Market Availability:
Worldwide
Net Weight per Pack:
50GRAMS
Ingredients/raw materials used:
COCONUT MEAT, CACAO POWDER
Sources:
COCONUT AND CACAO
Shelf Life:
1 YEAR AND 2 MONTHS
Major Export Markets:
Netherlands, South Korea, South Korea, Taiwan
Certifications:
FDA-LTO/CPR, Kosher, Organic, Halal
Packaging:
STAND UP POUCH
Minimum Order Size:
1PALLET PER SKU
Category:
Fruits And Vegetables, Organic And Natural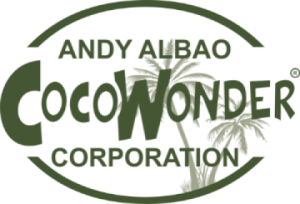 ANDY ALBAO CORPORATION - CocoWonder is a Family Corporation and in partnership with groups of coconut and cacao farmers and local workers in the countryside where their coconut & cacao raw materials are sourced out. Those farms are located in selected areas in the provinces such as Quezon Pro... [Read more]
Instead of going out-of-town to enjoy Pampanga's pindang damulag or Malabon's puto pao, two individuals have made it possible to enjoy their city's specialties at the comfort of your own home.
It's a dessert in itself, with its bold sweetness, subtle tart, and fruity notes.
Taking a tour from north to south, one will discover that adobo varies not only in taste but also in the ingredients used and the cooking methods applied.