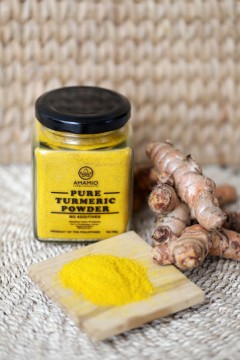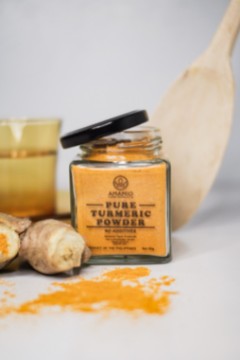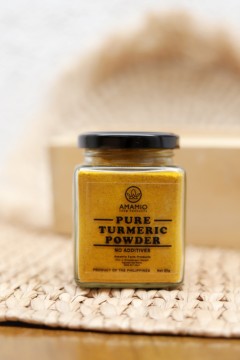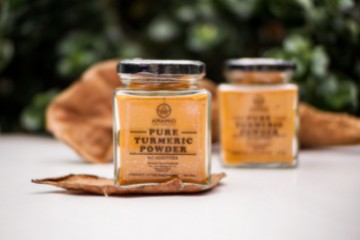 TURMERIC POWDER
Product Description:
Turmeric is a bright yellow-orange spice commonly used in curries and sauces. It comes from the turmeric root. The spice has been used for its medicinal, antioxidant, and anti-inflammatory properties for thousands of years. It contains Bioactive Compounds with Powerful Medicinal Properties . Turmeric tea's many medicinal properties, including antioxidant and anti-inflammatory properties, could contribute to cancer prevention. The National Cancer Institute has recognized curcumin as an effective anticarcinogen, or substance that helps prevent cancer. Turmeric tea's strong anti-inflammatory properties can help ease inflammation and swelling in people with arthritis. This reduces painful symptoms. An active compound in turmeric, called curcumin is effective in reducing pain in patients with osteoarthritis. BENEFITS OF TAKING TURMERIC TEA 1.Boosts the immune system 2.Lowers cholesterol 3. Can help treat uveitis 4. Maintains ulcerative colitis remission 5. Helps prevent cancer 6.Helps prevent Alzheimer's disease 7.Eases arthritis symptoms
Market Availability:
Allergen:
Ingredients/raw materials used:
TURMERIC
Process/es:
Dehydration / Drying
Major Export Markets:
None
Certifications:
FDA-LTO/CPR
Packaging:
SQUARE GLASS JAR WITH METAL CAP
Minimum Order Size:
2 Bottles
Category:
Beverages, Organic And Natural, Organic And Natural
Instead of going out-of-town to enjoy Pampanga's pindang damulag or Malabon's puto pao, two individuals have made it possible to enjoy their city's specialties at the comfort of your own home.
It's a dessert in itself, with its bold sweetness, subtle tart, and fruity notes.
Taking a tour from north to south, one will discover that adobo varies not only in taste but also in the ingredients used and the cooking methods applied.