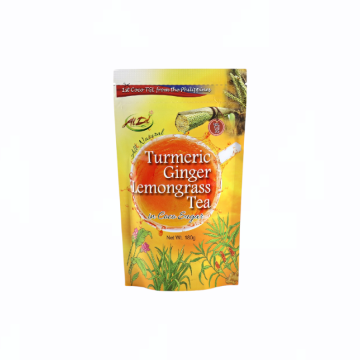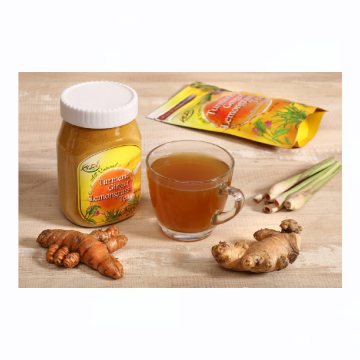 Turmeric, Ginger And Lemongrass Tea In Coco Sugar 180 Grams
Product Description:
Enjoy a cup of TGL tea and rip the amazing benefits of turmeric, ginger and lemongrass. Now with Coco Sugar! An instant powdered beverage product made from turmeric, ginger and lemongrass extract. Sugar used is coconut sugar.
Variants:
500 grams pouch , 320 grams bottle , 180 grams pouch , 14 grams by 12 sachets
Market Availability:
ASEAN/ANZ
Net Weight per Pack:
180 Grams
Allergen:
Ingredients/raw materials used:
Turmeric, Ginger, Lemongrass, Coco Sugar
Process/es:
Dehydration / Drying
Sources:
Major Export Markets:
None
Certifications:
FDA-LTO/CPR
Minimum Order Size:
Category:
Beverages, Organic And Natural, Organic And Natural, Organic And Natural
Export Ready?: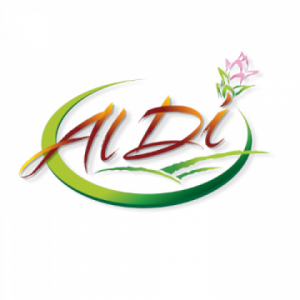 Al Di Foods is an all-natural, healthy food and beverage company. The company was officially established and registered in 2015. Thru the help of DOST – SETUP, Al Di Foods was able to grow its capability and capacity as a food and beverage manufacturer. From its humble beginnings as... [Read more]
Instead of going out-of-town to enjoy Pampanga's pindang damulag or Malabon's puto pao, two individuals have made it possible to enjoy their city's specialties at the comfort of your own home.
It's a dessert in itself, with its bold sweetness, subtle tart, and fruity notes.
Taking a tour from north to south, one will discover that adobo varies not only in taste but also in the ingredients used and the cooking methods applied.