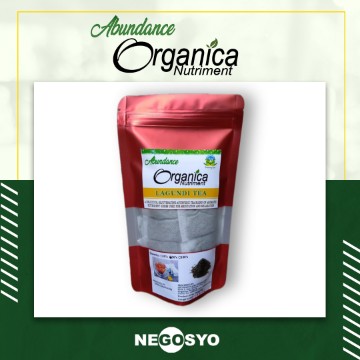 Lagundi Herb Tea
Product Description:
100% Organic Lagundi Certified by BAFPS. Lagundi is amazing when consumed as tea. A known medicinal herbal cough remedy with other potential benefits for your health. Lagundi is an affordable, herbal medicine to treat cough and asthma. Lagundi is also used for the treatment of colds, fever, flu, chronic bronchitis, pharyngitis, rheumatism, dyspepsia, boils, diarrhea, and certain skin or digestive PACKING: 30 teabags per pouch. RECOMMENDED USAGE: One teabag can make 3 cups of tea for optimum benefit. Best for hot tea. May add honey for flavor.
Variants:
30 teabags per pouch, 17(H)x6(W)cm
Market Availability:
Worldwide
Net Weight per Pack:
130g
Allergen:
Ingredients/raw materials used:
100% Organic Lagundi Herb
Process/es:
Dehydration / Drying
Major Export Markets:
None
Packaging:
100% Recyclable Or Compostable Stand Up Pouch/MOPP/VMPET/PE
Minimum Order Size:
1-pouch (30 Teabags)
Category:
Beverages, Beverages, Fine Food And Specialties, Organic And Natural
Instead of going out-of-town to enjoy Pampanga's pindang damulag or Malabon's puto pao, two individuals have made it possible to enjoy their city's specialties at the comfort of your own home.
It's a dessert in itself, with its bold sweetness, subtle tart, and fruity notes.
Taking a tour from north to south, one will discover that adobo varies not only in taste but also in the ingredients used and the cooking methods applied.