JACOB'S GOURMET FOODS
At Jacob's Gourmet Foods, product innovation is our DNA. We could look our customers in the eye and confidently say we are "connoisseurs of good food in a jar."
And when we say good, we don't only mean delectable, scrumptious food with flavors that explode in the mouth -- we also mean they're healthy for you and your family. At Jacob's Gourmet Foods, all our products are 100% organic with no added preservatives or MSG. We also use 100% extra virgin olive oil -- yes, the healthiest fat on earth that's loaded with dietary and antioxidant properties. That way, you can be assured that every jar of Jacob's you serve to your family is packed with all the premium goodness and nutrients that you deserve.
Jacob's Gourmet Foods offers a wide selection of products that will satisfy whatever your fancy is. We have Gourmet Tuyo, Gourmet Tuyo Flakes, Gourmet Bangus, Special Embutido, Crispy Dilis, Special Bagoong Bagnet, Sukang Sinamak, Sukang Masarap, Creamy Tuna Pesto, Italian Pepperoni Sauce, Garlic Chili, and Cured Salted Egg in Herbs. Imagine the wealth of flavors that will bring warmth and joy to your tummy and they all come at affordable prices!
At JACOB'S GOURMET FOODS we continue to DO GOOD & DO GREAT as we serve you the BEST CONNOISSEUR OF GOOD FOOD IN A JAR !
ABOUT THE COMPANY
Company Name:
JACOB'S GOURMET FOODS
Company Website:
In Business Since:
2015
Nature of Business:
Supplier, Manufacturing - Direct Exporter, Retailing
Major Product Categories:
Fine Food and Specialties
Current Export Markets:
Canada, Malaysia, Australia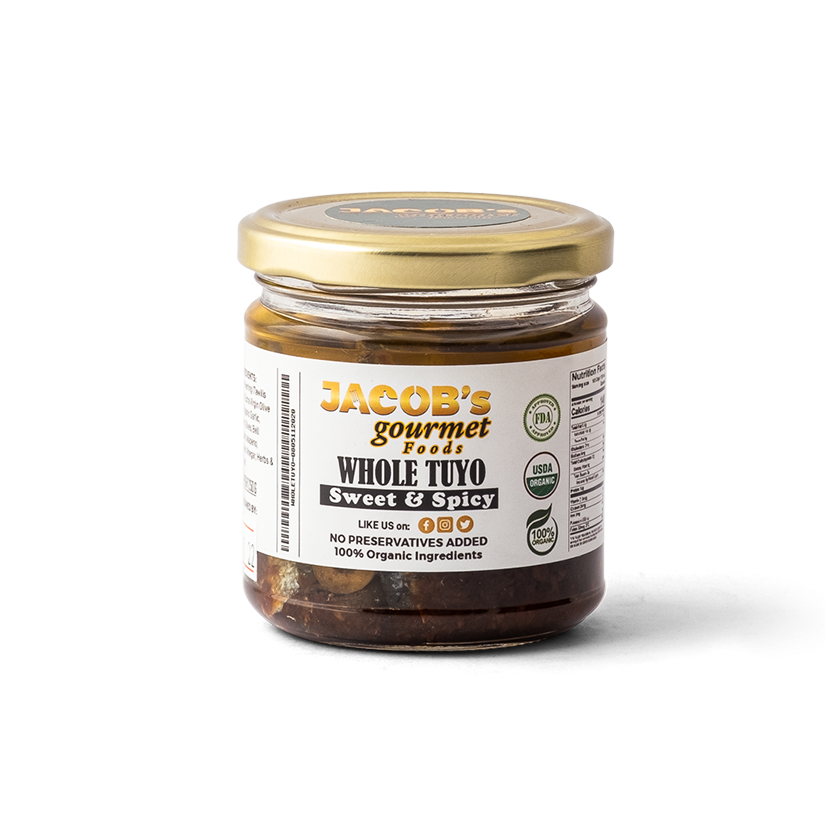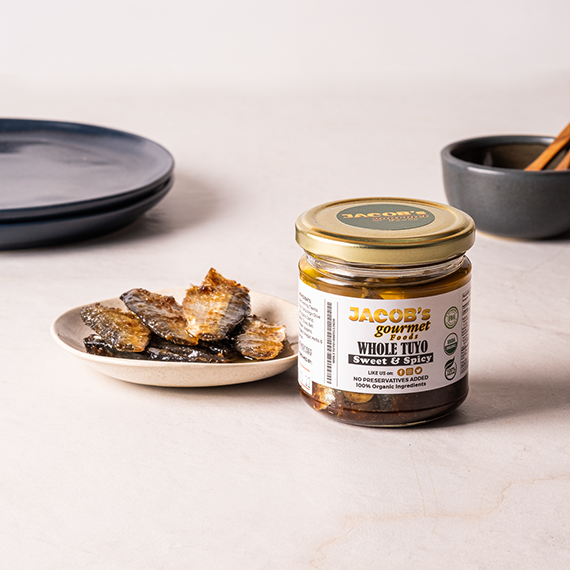 Instead of going out-of-town to enjoy Pampanga's pindang damulag or Malabon's puto pao, two individuals have made it possible to enjoy their city's specialties at the comfort of your own home.
It's a dessert in itself, with its bold sweetness, subtle tart, and fruity notes.
Taking a tour from north to south, one will discover that adobo varies not only in taste but also in the ingredients used and the cooking methods applied.