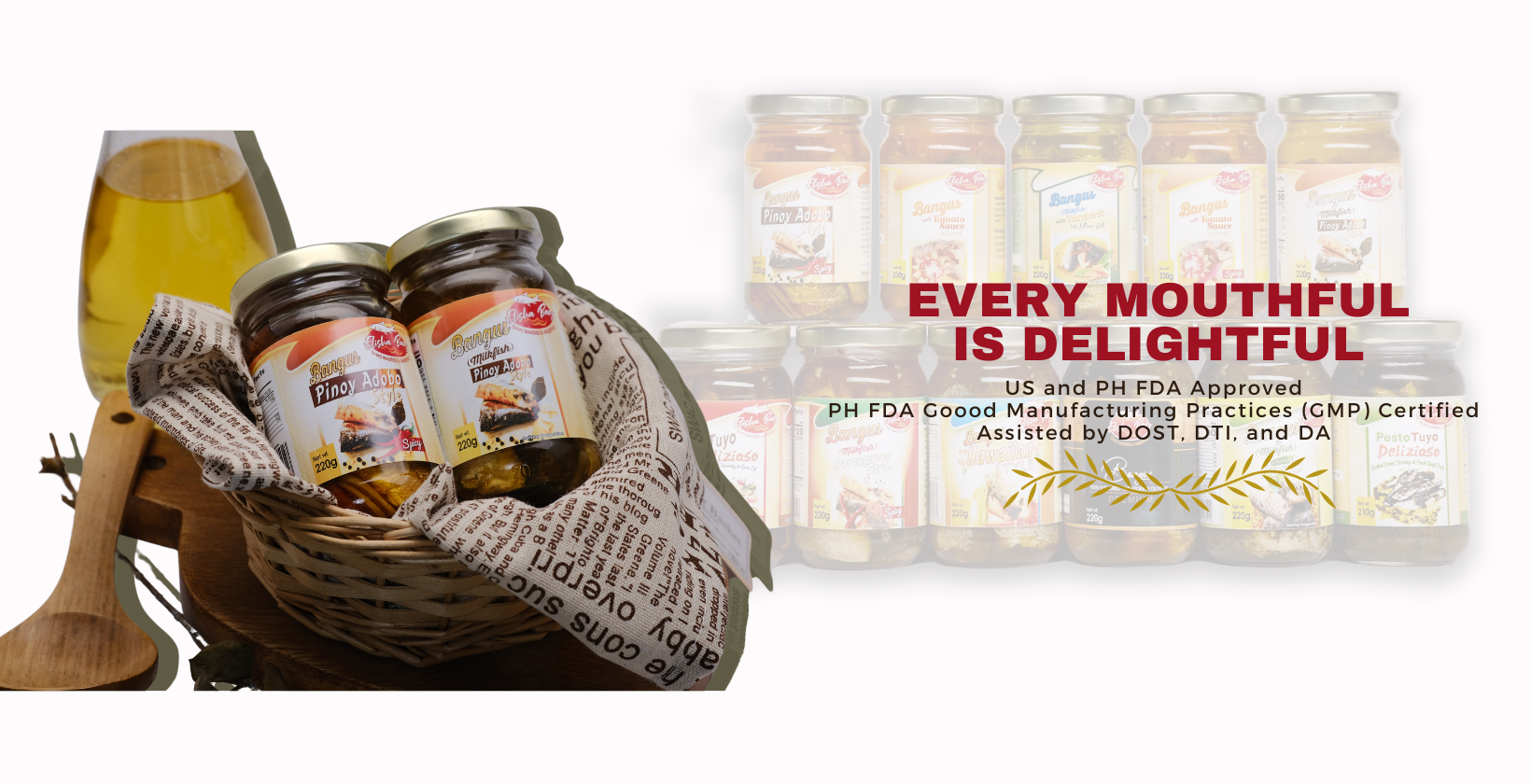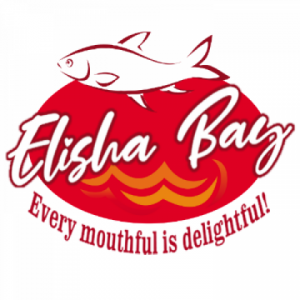 ELISHA BAY DAGUPAN BANGUS AND SEAFOODS
Elisha Bay Dagupan Bangus and Seafoods is a micro and social enterprise engaged in manufacturing gourmet flavored deboned bangus (milkfish) and gourmet bottled bangus. Located in a small Barangay in Dagupan City, it utilizes the city's famous milkfish - Dagupan City being known as Bangus Capital of the World, in producing its products.
Elisha Bay Dagupan Bangus and Seafoods was conceptualized in 2017 by the husband-and-wife team, RANDY and RAIISA. After being given the privilege of visiting all 31 of Dagupan City's barangays in 2016, they perceived the probable vastness of the market for bangus products, owing to the fact that there were "backyard" deboned bangus businesses in almost every barangay. This was confirmed by their friend who owns one of the biggest processed bangus businesses in the city. During meet-ups, their friend often shared stories about her clients and products.
Inspired by what they saw and encouraged by their friend's stories, RANDY and RAIISA decided to become social entrepreneurs when their samples of gourmet flavored bangus received positive feedbacks from their friends and church mates. Later on, they decided to rehabilitate an old house as their processing area and pushed through with their desire to provide jobs for Persons with Disabilities (PWDs). They initially hired five (5) people (2 PWDs and 3 housewives) and had them trained by the Department of Trade and Industry (DTI), Dagupan City's Agriculture Office, and eventually by the Department of Science and Technology (DOST). Presently, Elisha Bay employs six (6) employees plus three (3) "on call" employees who report whenever a large quantity of products need to be produced.
At present, Elisha Bay produces gourmet flavored deboned bangus in six (6) variants: Pesto, Spicy Masala, Hainanese, Asian Steak, Garlic in Sukang Iloko (Cane Vinegar), and Chili-Garlic in Sukang Iloko; gourmet bottled bangus in various flavors: Bangus in Fresh Basil Pesto, Pinoy Adobo, Portuguese Style, Hawaiian Style, With Tomato Sauce, With Turmeric, With Sun Dried Tomatoes; and gourmet tuyo (herring) in three
variants: Tuyo Delizioso, Pesto Tuyo Delizioso, and Bayo (combination of bangus and tuyo in one bottle). Elisha Bay also processes deboned bangus upon the specifications/requests of clients. The couple hope to market their products nationwide and hopefully, to other countries within the year.
Elisha Bay Dagupan Bangus and Seafoods was previously featured in TV Patrol North Central Luzon's NEGOSTORYA and in Dagupan City Features: Diwa ng Pista.
ABOUT THE COMPANY
Company Name:
ELISHA BAY DAGUPAN BANGUS AND SEAFOODS
In Business Since:
2017
Nature of Business:
Manufacturing - Indirect Exporter, Retailing
Major Product Categories:
Seafood And Marine Products
Current Export Markets:
United States of America, United States of America, United States of America
Instead of going out-of-town to enjoy Pampanga's pindang damulag or Malabon's puto pao, two individuals have made it possible to enjoy their city's specialties at the comfort of your own home.
It's a dessert in itself, with its bold sweetness, subtle tart, and fruity notes.
Taking a tour from north to south, one will discover that adobo varies not only in taste but also in the ingredients used and the cooking methods applied.