CENTURY PACIFIC AGRICULTURAL VENTURES, INC. (CPAVI)
Only the best Filipino coconut products with world-class quality are produced by Century Pacific Agricultural Ventures Inc. (CPAVI). We are the coconut subsidiary of Century Pacific Food Inc., and an integrated coconut manufacturer with an award-winning and strategic facility located in General Santos, Mindanao, Philippines.
Our company produces goods made from quality Philippine coconuts including Coconut Water, Desiccated Coconut, Virgin Coconut Oil, Coconut Milk and Cream and Coconut Flour. Our products are sold across two channels, the branded retail and private labels.
We serve our clients with a complete set of quality certificates, from BRC, HACCP, Organic (Eco-Cert), Halal and Kosher. We have also been recognized as the 2017 Top Coconut Water Exporter of the Year by Philippine Coconut Authority during the 1st World Coconut Congress. CPAVI is also acknowledged as the first company included in the list of USFDA Food Safety Modernization Act (FSMA) and the Voluntary Qualified Importer Program (VQIP).
Our company is committed to promote a sustainable coconut industry and improve the lives of our farming communities. Some of our initiatives include, providing coconut seedlings to farmers, building a seedling bank with the potential of generating 70,000 seeds annually, and providing micro-financing schemes, among others. CPAVI has also led the "Hope In A Coconut Project" where we invest in farmers to improve their productivity & profitability via farmer training, model farm demonstration and providing a direct link to coconut processors.
We look forward to cooperating with more global companies that will help us bring our world-class coconut products to their customers.
ABOUT THE COMPANY
Company Name:
CENTURY PACIFIC AGRICULTURAL VENTURES, INC. (CPAVI)
Company Website:
In Business Since:
2012
Nature of Business:
Manufacturing - Direct Exporter
Major Product Categories:
Beverages
Current Export Markets:
China, United Arab Emirates, United Kingdom of Great Britain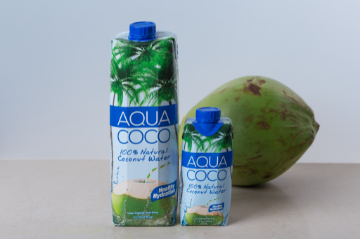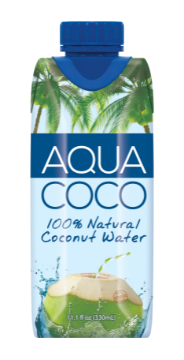 Instead of going out-of-town to enjoy Pampanga's pindang damulag or Malabon's puto pao, two individuals have made it possible to enjoy their city's specialties at the comfort of your own home.
It's a dessert in itself, with its bold sweetness, subtle tart, and fruity notes.
Taking a tour from north to south, one will discover that adobo varies not only in taste but also in the ingredients used and the cooking methods applied.