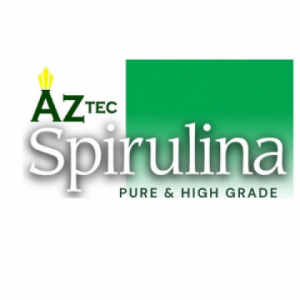 AZTEC FOODGROWERS CORPORATION
Started as a family owned Spirulina microfarm in Cainta Rizal in 2008, Eng. Pol Puente and his family saw the potentials of growing quality Spirulina due to its medical and health benefits, including the prevention and treatment of diseases.
Based on scientific studies Spirulina has several health benefits such as: improving the body's immune system, boosting energy, addressing high blood pressure, heartburn, hyperacidity, hormones, PCOS, insomia, digestive system problems, cleansing or detoxifying, controlling blood sugar for diabetes, reduction of bad cholesterol, protection against cancer and people undergoing radiation chemotherapy treatments, dengue and more.
In March 3, 2010, Aztec Foodgrowers Corporation (AFC) was established and granted by the Philippine Food and Drug Administration (FDA) the license to operate as a Spirulina producer and food trader. Initially the company's campaign focuses in Spirulina's purest form which is the spirulina granules because of its longer shelf life and instant effects. On September 13, 2010, Aztec Foodgrowers Corporation launched their Aztec Spirulina Capsules each capsule composed of 500mg. of pure high grade Spirulina. Currently, the company has 4 products in the market namely: Aztec Spirulina Granules, Aztec Spirulina Capsules 30 and 100 pcs., and Spirulina Blends 5in1 Coffee - Spirulina Mangosteen.
ABOUT THE COMPANY
Company Name:
AZTEC FOODGROWERS CORPORATION
Company Website:
In Business Since:
2009
Nature of Business:
Manufacturing - Direct Exporter
Major Product Categories:
Fine Food And Specialties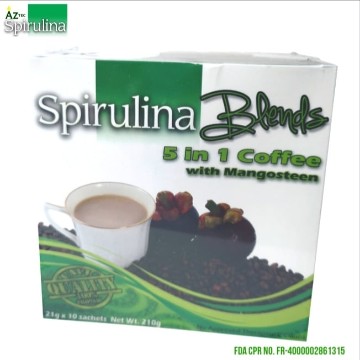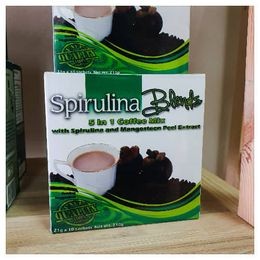 Instead of going out-of-town to enjoy Pampanga's pindang damulag or Malabon's puto pao, two individuals have made it possible to enjoy their city's specialties at the comfort of your own home.
It's a dessert in itself, with its bold sweetness, subtle tart, and fruity notes.
Taking a tour from north to south, one will discover that adobo varies not only in taste but also in the ingredients used and the cooking methods applied.